The Bank Feeds logs record what happens during an online connection with your bank. If the connection fails or an error is received, the logs can help pinpoint the failure. These log files are saved in the same location as your company data file, such as, C:\Users\Public\Documents\Intuit\QuickBooks\Company Files.
Direct Connect
~qbofx32 (encrypted)
~qbofxod (encrypted)
connlog.txt
Sample connlog.txt files
The following are sample connlog.txt files for errors which require bank or user action.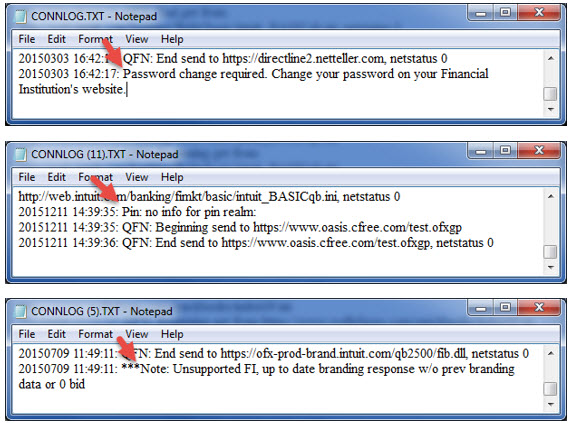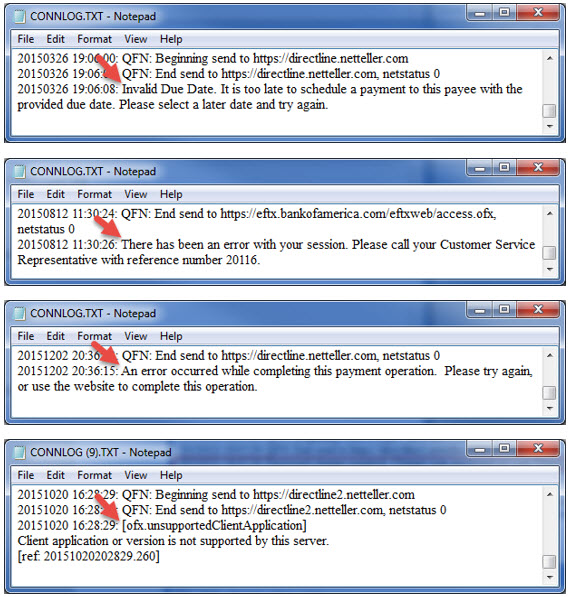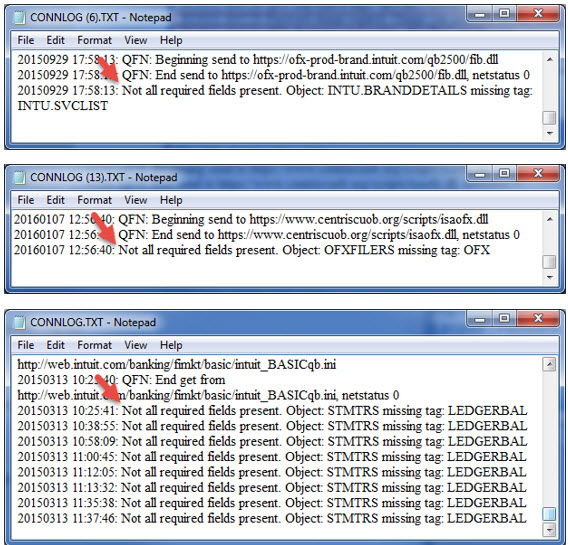 Web Connect
These files are not encrypted and can be opened as a .txt file.
Web Connect files (.QBO) are files you download from your Financial Institution's (FI) website which you will import to QuickBooks. To learn more, see Import web connect (.qbo) files.
The connlog.txt file contains connection data that may reveal the cause of the failure.
Since QuickBooks' role in Bank Feeds is that of an access point, the majority of OL and OLSU errors received are solved at the bank's end.
Banks have a support channel: All Financial Institutions (FI) that currently support QuickBooks Online Banking have an escalation path to the Online Connectivity Group at Intuit via https://fi.intuit.com/.
For proper assistance when contacting your bank, ask for a bank representative familiar with QuickBooks Bank Feeds and account activation.

Ask the agent to verify if your account/s are activated for the services you require for QuickBooks (not Quicken).
If the issue remains unresolved, get a case/ticket # and request to escalate the case.