Save time when completing  T2 returns by importing data from workpapers in QuickBooks Online Accountant and other accounting software!
GIFI Import when creating a new return
When creating a new file, you have the ability to import GIFI mapping using 2 methods.
QuickBooks client workpapers:
By selecting this option, the trial balance summary will automatically populate based on the indicated tax year.  Select continue to create your return. The return will automatically populate  with information from the clients' workpapers.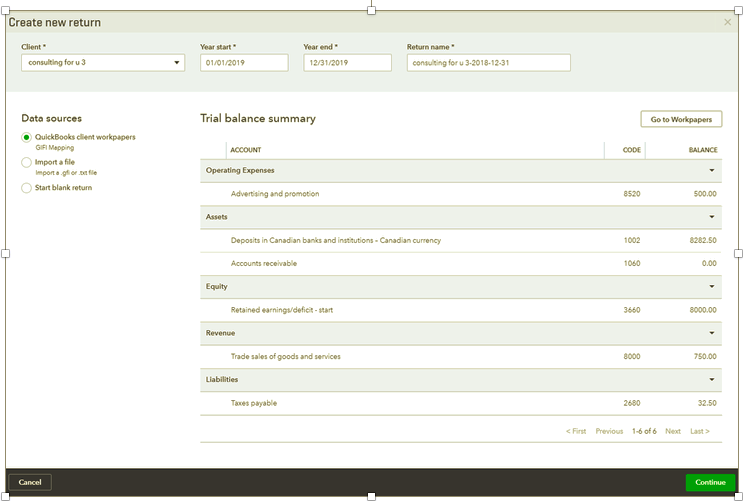 The .gfi file is a standard file. By selecting "import a file", you can select the file saved on your hard drive to import. This file can be generated from other accounting programs like Sage and Caseware.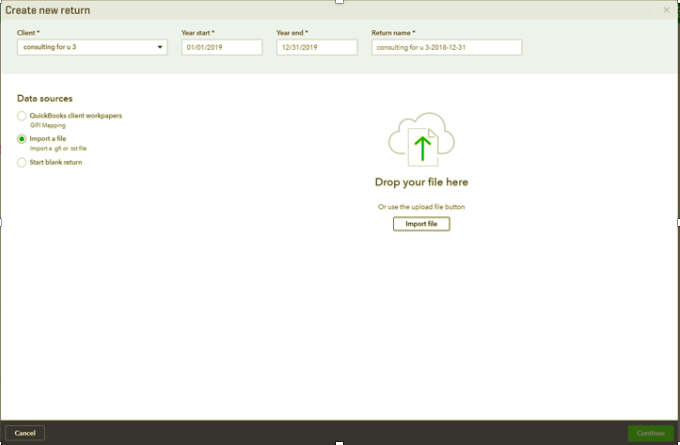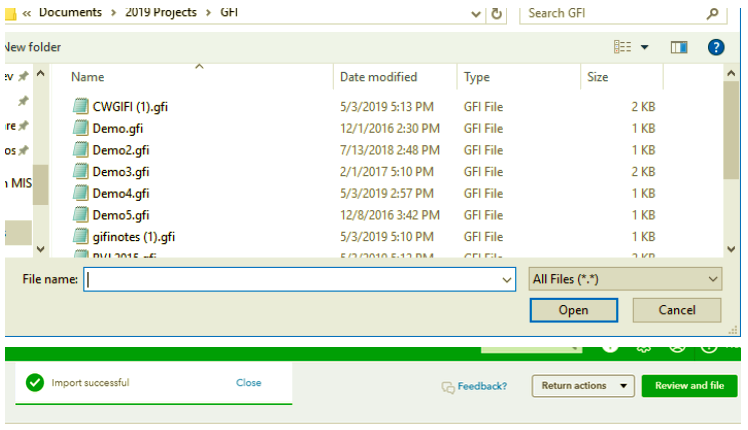 Update GIFI import anytime a return is created:
When working on a tax return, if the trial balance changes on the accounting end, you are able to update the import at any time by using 2 methods.
By using the import workpapers GIFI, Pro Tax will automatically capture the latest balances from workpapers and update them on the tax return. You will be prompted to import. Once you have completed the import step you will be given a confirmation number.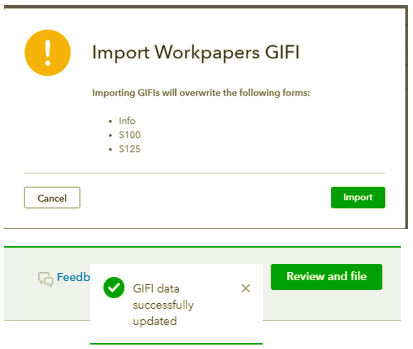 Easily update the gifi import with an updated .gfi file. Press import when prompted. A confirmation will display when the import is complete.