RBC Pay & Sync provides the capability for existing RBC business clients with access to online banking for business to connect and pull data from their QuickBooks Online accounts. Once an RBC business client is logged into online banking for business, they now have the ability to view and pay outstanding bills and invoices entered in QuickBooks Online without having to re-enter the information. Payments made via RBC are also automatically reconciled with the client's QuickBooks account.
RBC Pay & Sync Enrollment Process
To enroll, visit the RBC online banking for business home page:
This will take you to the RBC Pay & Sync enrollment page.
Note: You will have to click on the MCA PDF and click on the Agreement check box to enable the Get Started button.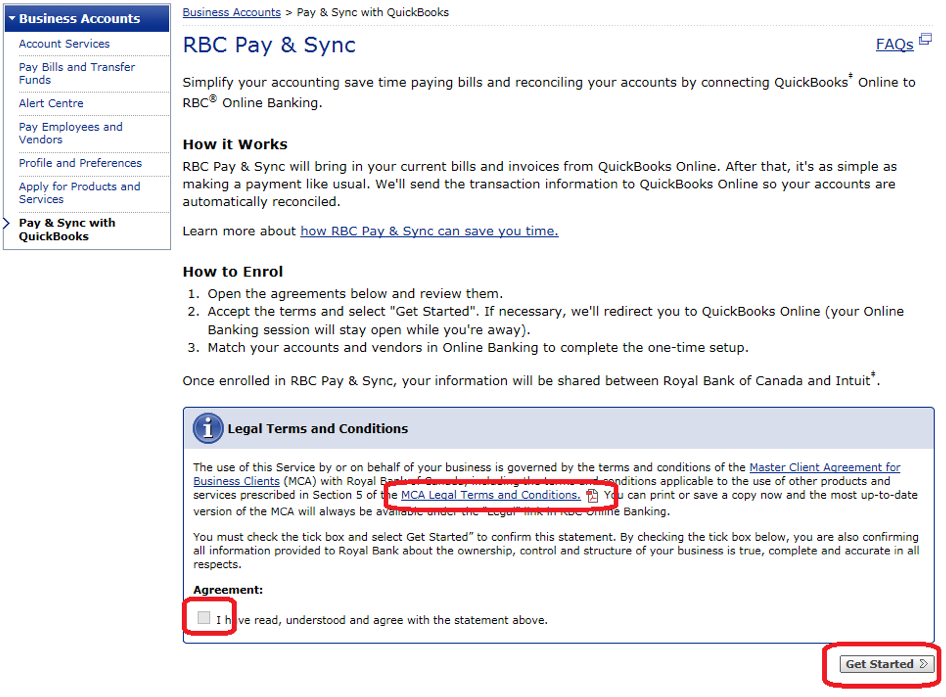 You will then be prompted by a notification window informing you that you will be leaving RBC and forwarded to QuickBooks Online in order to continue the enrollment process.  Click Continue to start the authorization process between RBC and QuickBooks Online.  Once you click Continue, you will be required to log into your QuickBooks Online account and grant RBC access to your information stored in QuickBooks:

Next, navigate to the QuickBooks Online login page to continue enrollment: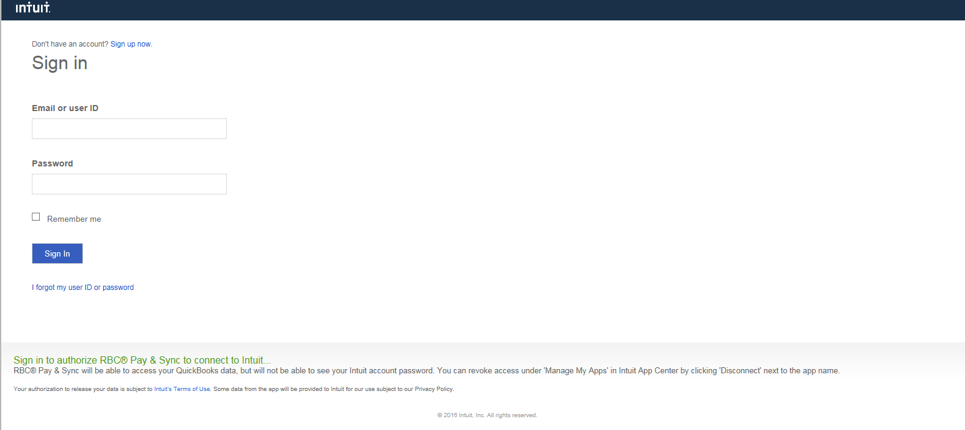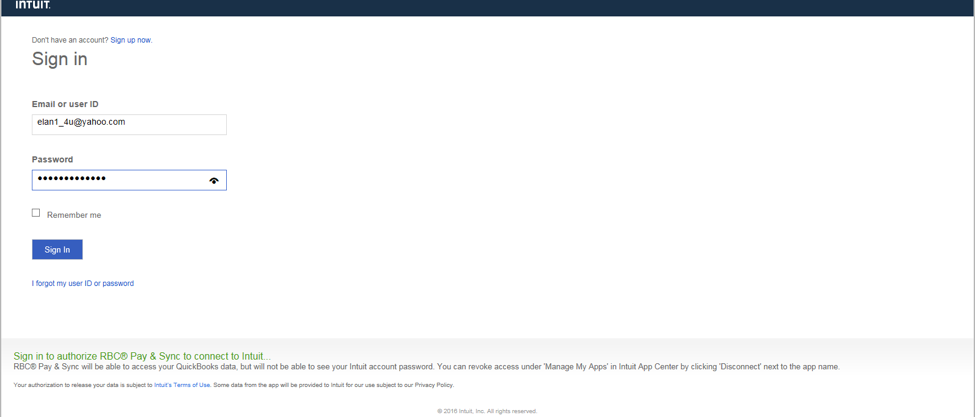 Here, you will select which company file you are granting access to: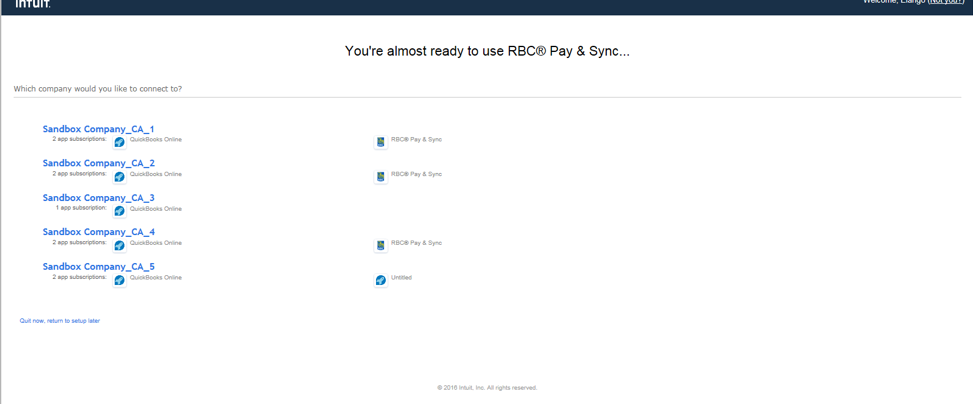 Once you have Authorized RBC to access your QuickBooks data, you will be redirected back to RBC where the enrollment process is finalized and directed to the RBC Pay & Sync Welcome page.  Here, you will be given the following four options: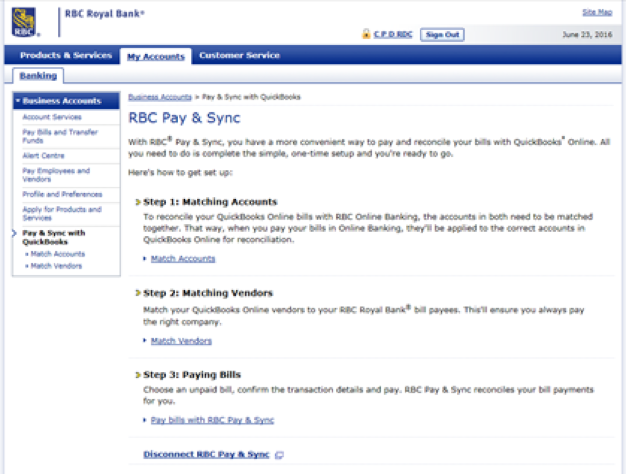 Match Accounts: Here, you will match your QuickBooks accounts with corresponding RBC accounts: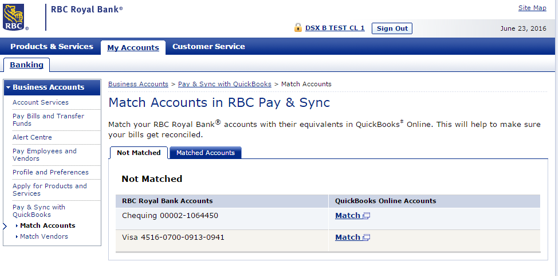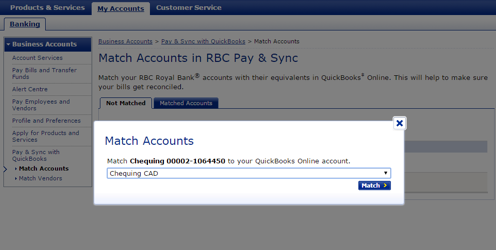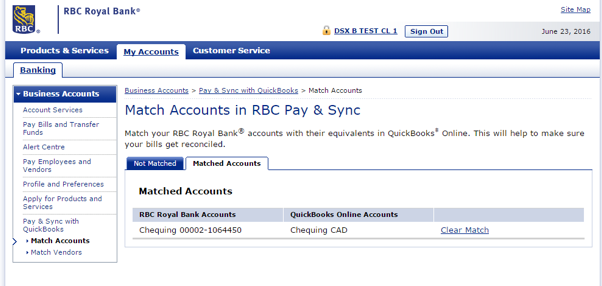 Match Suppliers: Here, you will match your registered QuickBooks Suppliers with your corresponding RBC Suppliers on record (Note: currently only the first 100 suppliers are shown):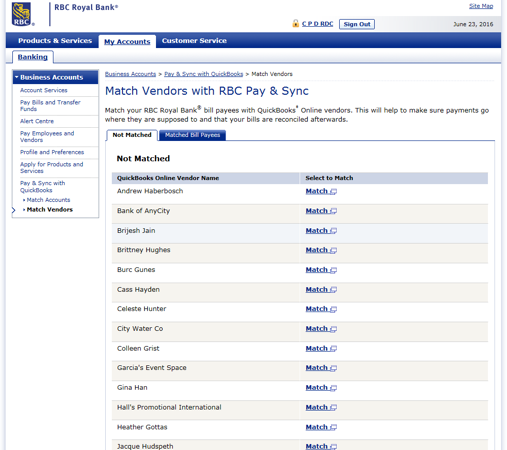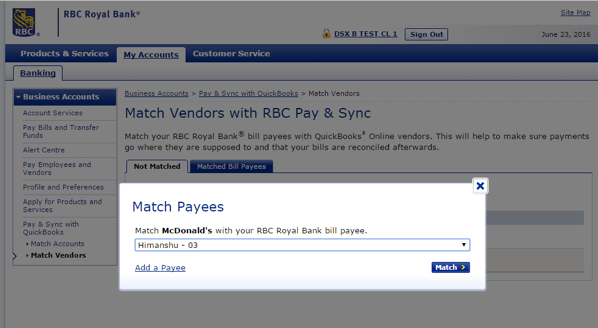 Once a Supplier is matched, it will be displayed in the Matched Bill Payees tab: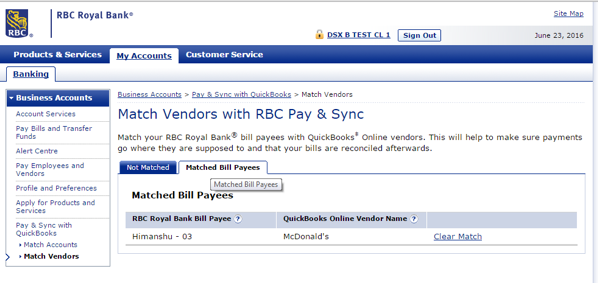 Pay Bills: After completing steps 1 and 2, you will be able to pull supplier invoices from QuickBooks to RBC.

Note: Only invoices with a balance of less than 0 are pulled in.

You will then choose which QuickBooks bill you wish to pay. On successfully completing a bill payment, a message is sent to QuickBooks notifying the system that the invoice was paid and the clients records are updated in QuickBooks as well.
This is what you will see when there are no outstanding bills to pay from the QuickBooks Matched Supplier list: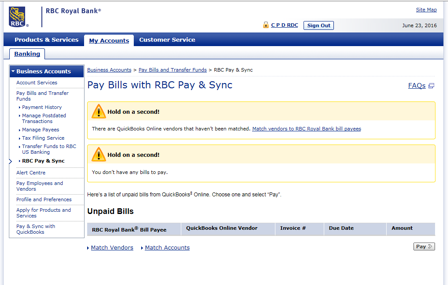 This is what you will see when there are outstanding bills to pay from the QuickBooks Matched Supplier list. You will also be warned that some of the suppliers are still unmatched: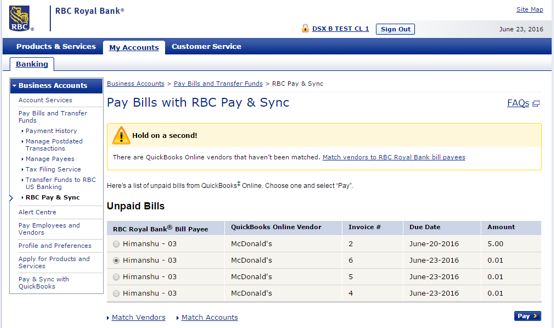 You will now go through the regular Pay Bills Flow: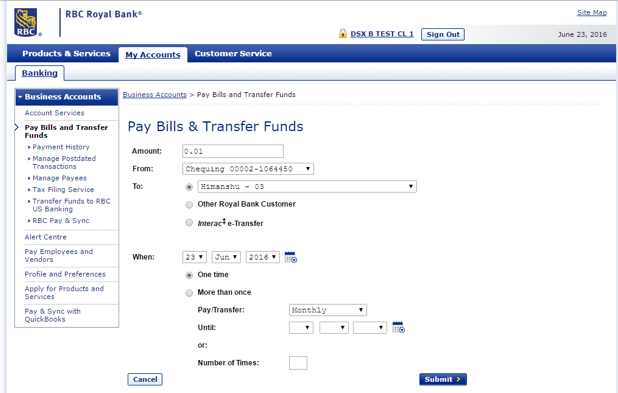 This is an example of a successful Payment being completed.  A message is displayed showing that the payment has been reconciled in QuickBooks as well.  That invoice, if paid in full, will no longer be displayed on the Pay Bills screen when the client returns to it: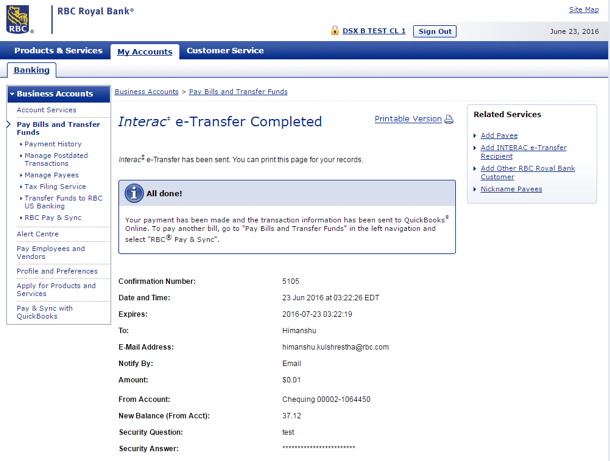 Disconnect: This gives you the option to un-enroll from RBC Pay & Sync: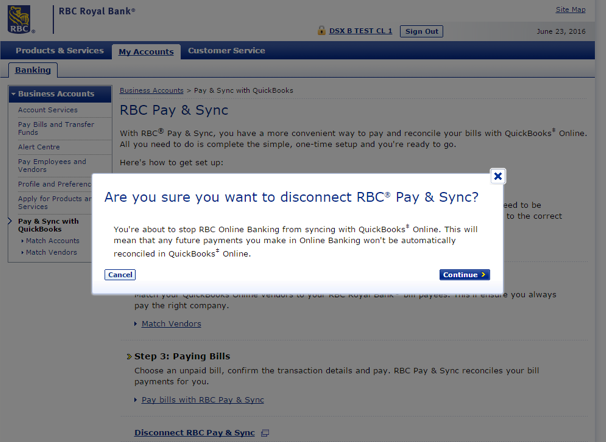 After un-enrolling, you will be forwarded to the account summary screen: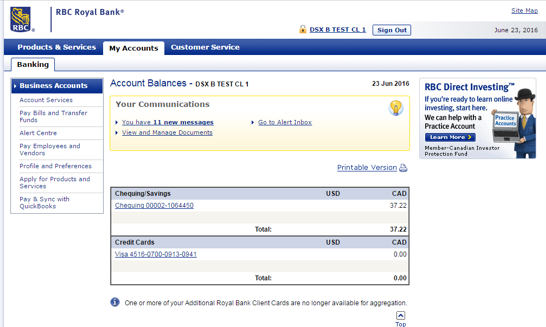 You are now ready to begin using RBC Pay & Sync with QuickBooks Online.