Learn how to reset the sync between QuickBooks Online and Bill Pay.
If you're experiencing an unstable internet connection, you might have a connection issue between Bill Pay and QuickBooks Online. We'll show you how to fix it.
Did you receive the error message "Oops, we temporarily lost connection with QuickBooks Online. Reset the connection now—it'll just take a moment."? If so, simply select the link in the message to reset the sync.
​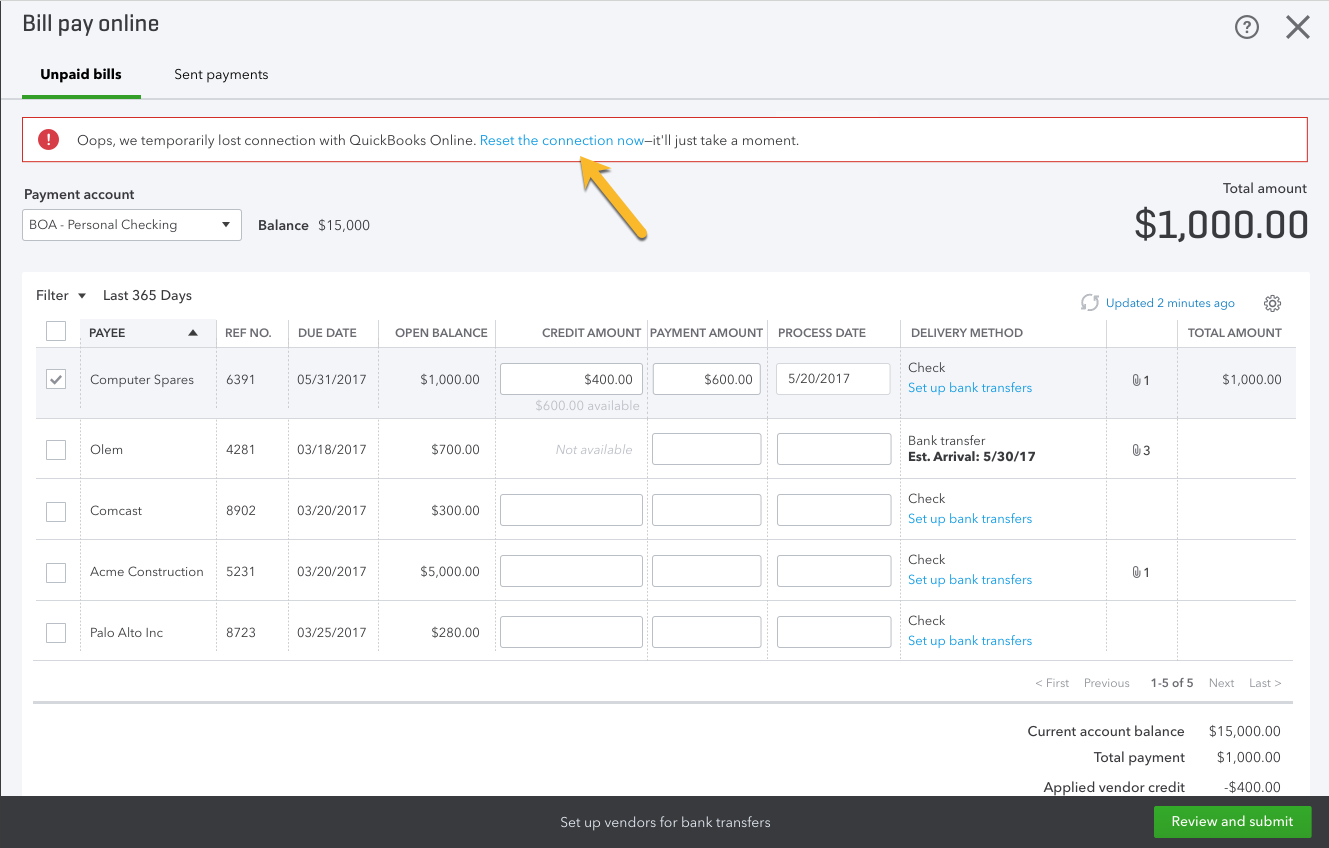 ​