Learn how to fix Missing Name List Problem in QuickBooks Desktop.
If you get this error when opening your QuickBooks Desktop company file, we're here to help.
Missing Name List Problem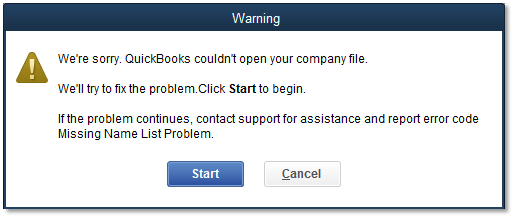 To resolve the issue, download and install the QuickBooks Tools Hub.
The QuickBooks Tools Hub helps fix common errors. QuickBooks needs to be closed to use the tool hub.
From the QuickBooks Tools Hub,  run the QuickBooks File Doctor.
If the problem persists, you may need to: