Learn how to view and download your processing statements in the Merchant Service Center.
Monthly statements become available in the Merchant Service Center within the first 10 business days of each month. You can view or download up to 24 months of your statements. Here's how to do it.
From the Activity & Reports ▼ dropdown menu select All Statements.
Note: You may also access this function from the Welcome page. Just select All Statements.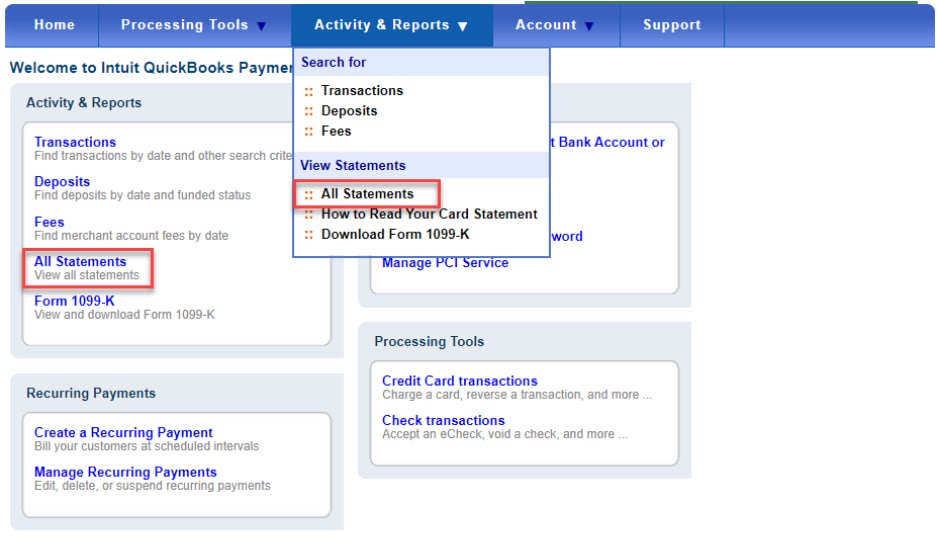 Select View or Download the available statements.
Note: These statements are in .pdf format. Make sure you have Adobe Reader to view them.

If the page automatically closes when you select the statement, you can:
Check if you have a pop-up blocker in your browser
Clear cookies and the browser cache
Make sure you have Adobe Acrobat Reader installed