This article explains how to access your payments account statements and/or change your statement/deposit notification settings in your online service center.
Upon accessing the online service center, you can view or download up to 24 months of your statements.  If desired, you can also change your statement notification settings to enable you to receive an email notification when the latest statement is available.
Please note that monthly statements generally become available within the first 5 business days of each month.
If you would like a paper statement, you can download a copy as shown below and print it locally. In an effort to be environmentally friendly, mailed paper statements are no longer available.
We recommend using Internet Explorer to avoid problems in viewing this information.
Card and check statement lists will be combined in MSC starting Feb. 23, 2016, if you are looking at statements generated before this date they will not appear the same.
To view or download statements:
Sign in to the online service center.
Select Activity & Reports, then click All Statements from the drop-down menu.
You may also access this function from the Welcome screen. Simply click All Statements as shown below.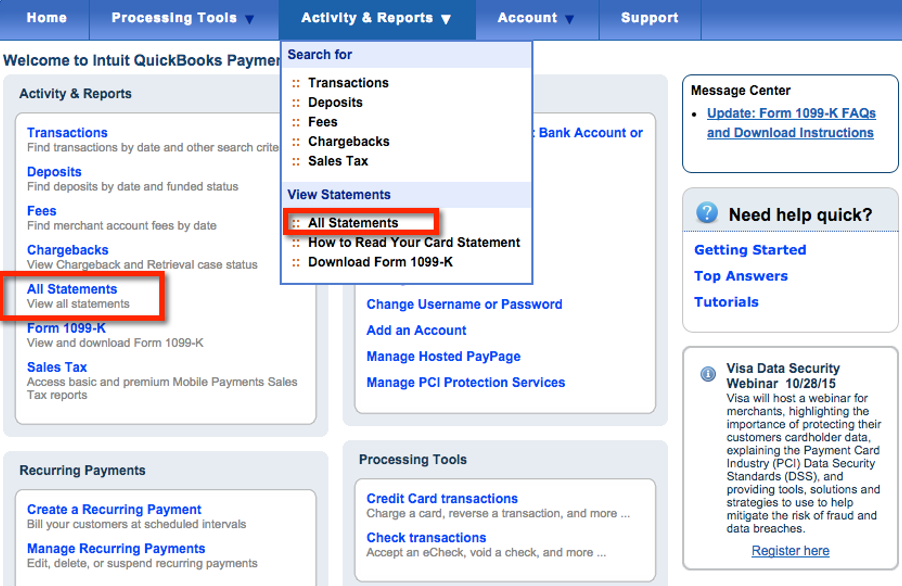 4. A list of all available statements then appears with options to either View or Download. Select the appropriate link for the action desired.
NOTE: These statements are presented in .pdf format and Adobe Reader is required to view this format.  If you need to, you may download the Adobe Reader from Adobe.com.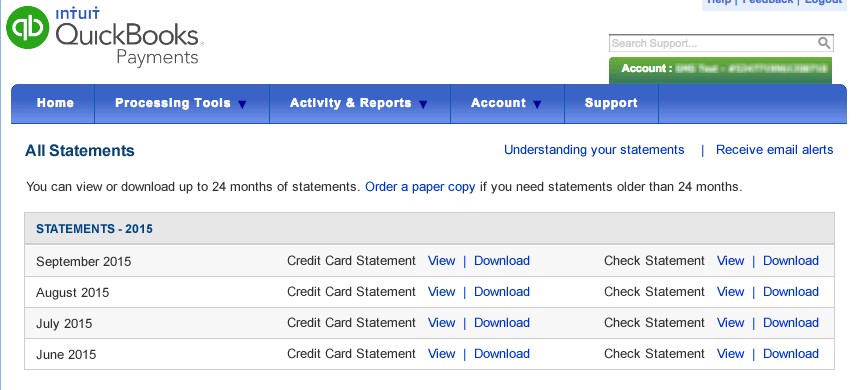 Having difficulty reading your statement? We're here to help!
We have published a walk through of the card statement directly to the online service center. Simply choose How to Read Your Card Statement from the Activity & Reports menu.
For multiple payments accounts, you will need to login to the online service center with that accounts user ID.