This article explains how to view and download your check processing statements in the Merchant Service Center.
Monthly statements become available within the first 10 business days of each month.
You can view or download up to 24 months of your statements on the online service center.
Statements are only available at the Merchant Service Center and cannot be mailed, unless you want to order a paper copy of a statement over 24 months old (additional charges apply).
Card and Check statement lists are combined in MSC since Feb. 23, 2016. If you are looking at a statement generated before this date, it will look different.
Log in to the online service center.
On the Activity & Reports drop-down menu, click All Statements.
Note: You may also access this function from the Welcome screen. Simply click All Statements as shown below.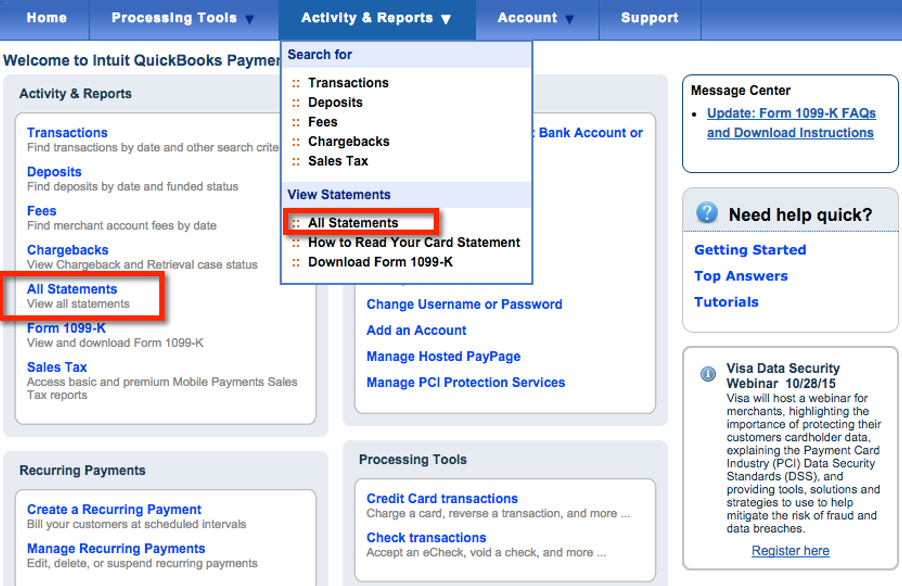 Select View or Download the available statements.
Note: These statements are presented in .pdf format and Adobe Reader is required to view this format. If you need to, you may download the Adobe Reader from Adobe.com.