Enter preparer details once in your tax settings and reduce the amount of manual entry needed before filing a return. Pro Tax automatically transfers this information to forms in the return where this information is applicable.
1. Open ProTax.
2. Select Tax Settings from the main screen:

The section EFILE has been replaced with Preparer Info. Your EFILE number and password are still entered here: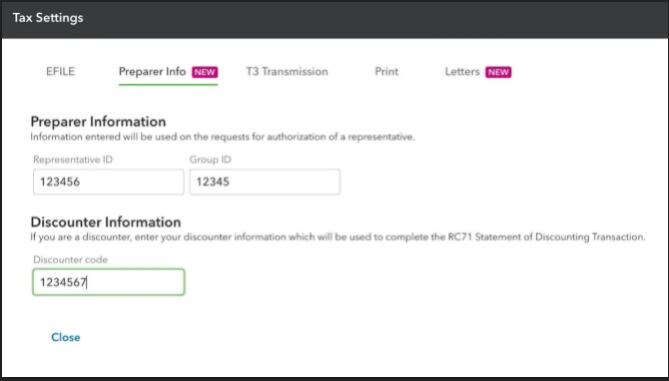 3. Enter your Representative ID and Group ID in the Preparer Information section.
4. Enter your discounter code in the Discounter Information section.