You can update name details on your Pro Advisor Certificate and see the changes reflected within 24 hours of the change.
In QBOA, click the initial in the blue circle on the right-side of the window (for example, S):

2. Select Manage your Intuit Account: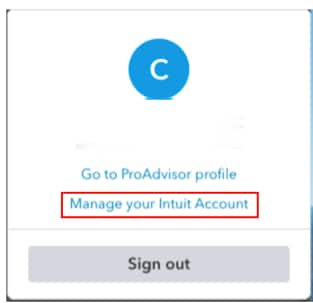 3. Select Manage personal info:

4. Edit the name in the Name field; this is the name that will appear on the Pro Advisor certificate after the change is made.
Note: If the name change is not reflected within 24 hours, clear your browser cache and reboot your computer. This should clear out old versions of the certificate and the name change should appear as intended.