Learn how to make sure your information is correct and complete for QuickBooks Payments.
Here are some of the common questions you may encounter.
How to update or change your information for QuickBooks Payments?
If you need to update info like your personal address, here's how:
Go to Settings ⚙ and select Account and Settings.
Select the Payments section, then select Edit ✏️ under Business Owner info.
Edit the information as necessary.
Select Done.



Does QuickBooks Payments need a Social Security number?
We use your Social Security number to make sure you're actually you. We can't support customers who don't have a Social Security number at this time. 



What if you don't see your industry listed while setting up online payments?
If we don't have your industry listed, select the closest match or select one of the miscellaneous choices.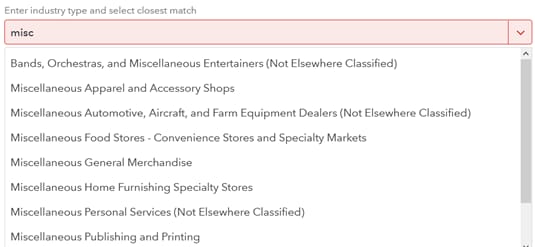 What to do if your organization doesn't have an owner?
We need an owner to verify your organization. If you are a non-profit organization, we suggest assigning one person to be the account admin.



What if your business isn't located in the USA?
QuickBooks Payments only supports US, Canada, and UK-based businesses at this point.



What if you can't connect your bank or if your bank isn't listed?
We suggest you connect your bank manually. Note: We'll send a test deposit to your bank for you to verify. This process can take up to 4 business days.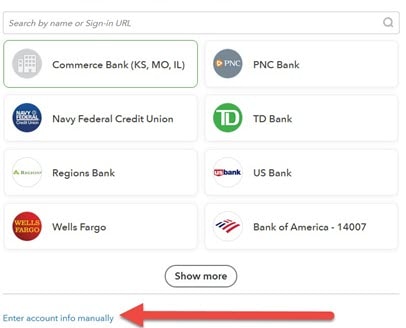 Here's how to enter your bank info manually
Select Enter account info manually.
Enter your bank account and routing number. This is usually located on a printed check.
Select Save when you're done.




What if you don't want online payments and you wish to stop seeing the pop-up after sending an invoice? 
Edit your payment methods in the online payments section of your invoice.
Open the invoice
Under Online Payments, select your desired payment options. You can also clear unwanted payment options, which will disable the pop-up message. 
When you're finished, select OK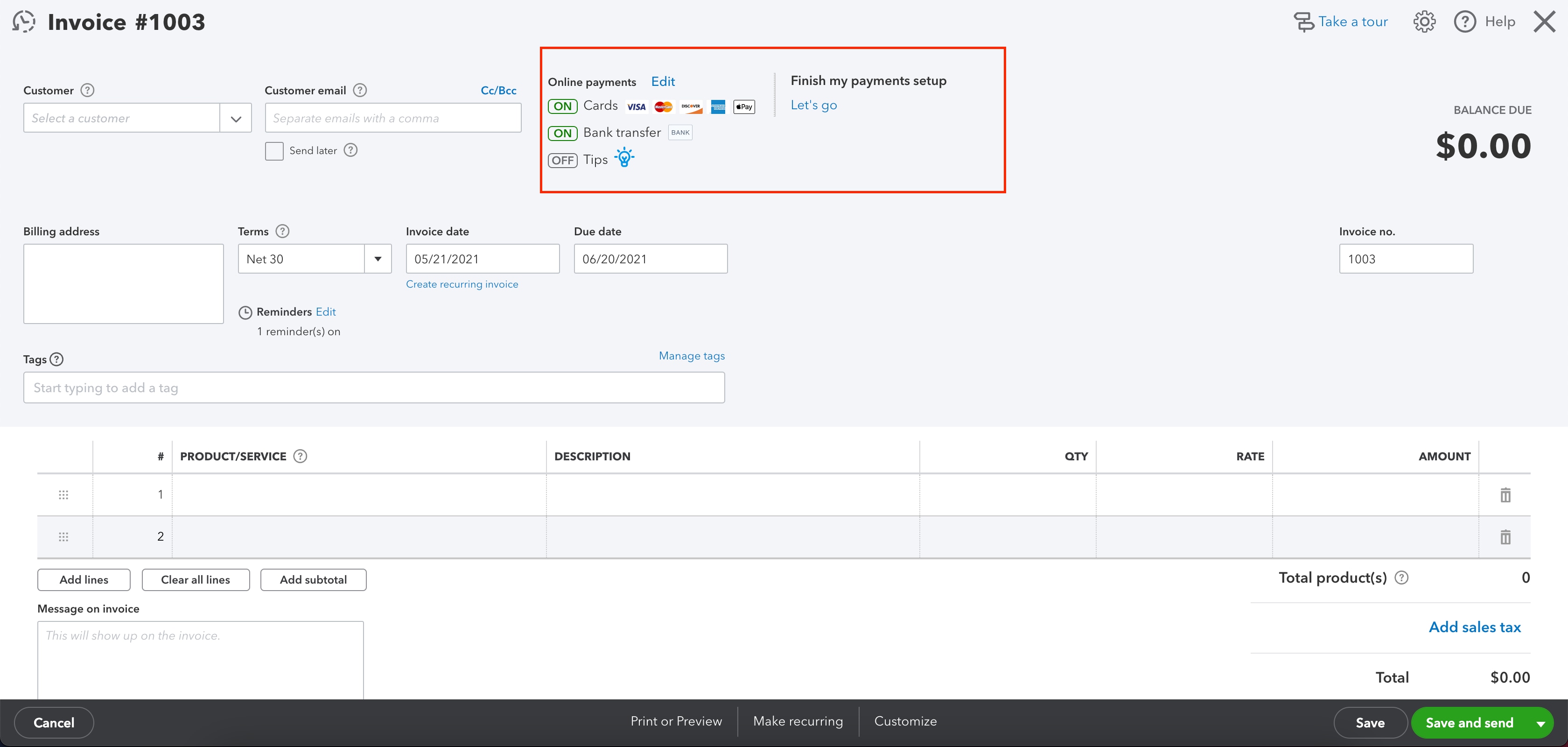 What if your info is incorrect and you're not able to update it?
We know this is a problem, and our team is working to resolve this issue. We appreciate your patience in the meantime.
Disclaimer: QuickBooks Payments account subject to eligibility criteria, credit and application approval. Money movement services are provided by Intuit Payments Inc., licensed as a Money Transmitter by the New York State Department of Financial Services.