Learn what to do when you're unable to send forms or emails using the QuickBooks email service.
When you try to send forms or email transactions, they don't send. You may see one of the following:
Connecting... (the email is stuck on a connecting page)
A blank white page (loading dots indicate it is trying to do something)
Sending form (stuck on the sending form window)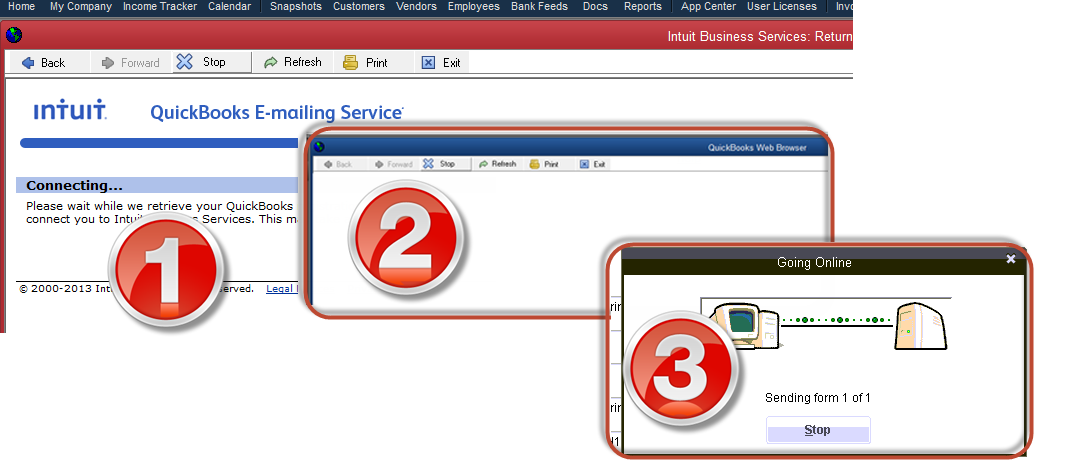 What you can try now
Change your email preference:
If you have Outlook or a webmail service such as Gmail, Yahoo or other, you can use the Web mail service in QuickBooks. See Set up your email service in QuickBooks Desktop.
If you don't want to change your email service, please try again later.