1. Login to your ICICI Internet Banking portal.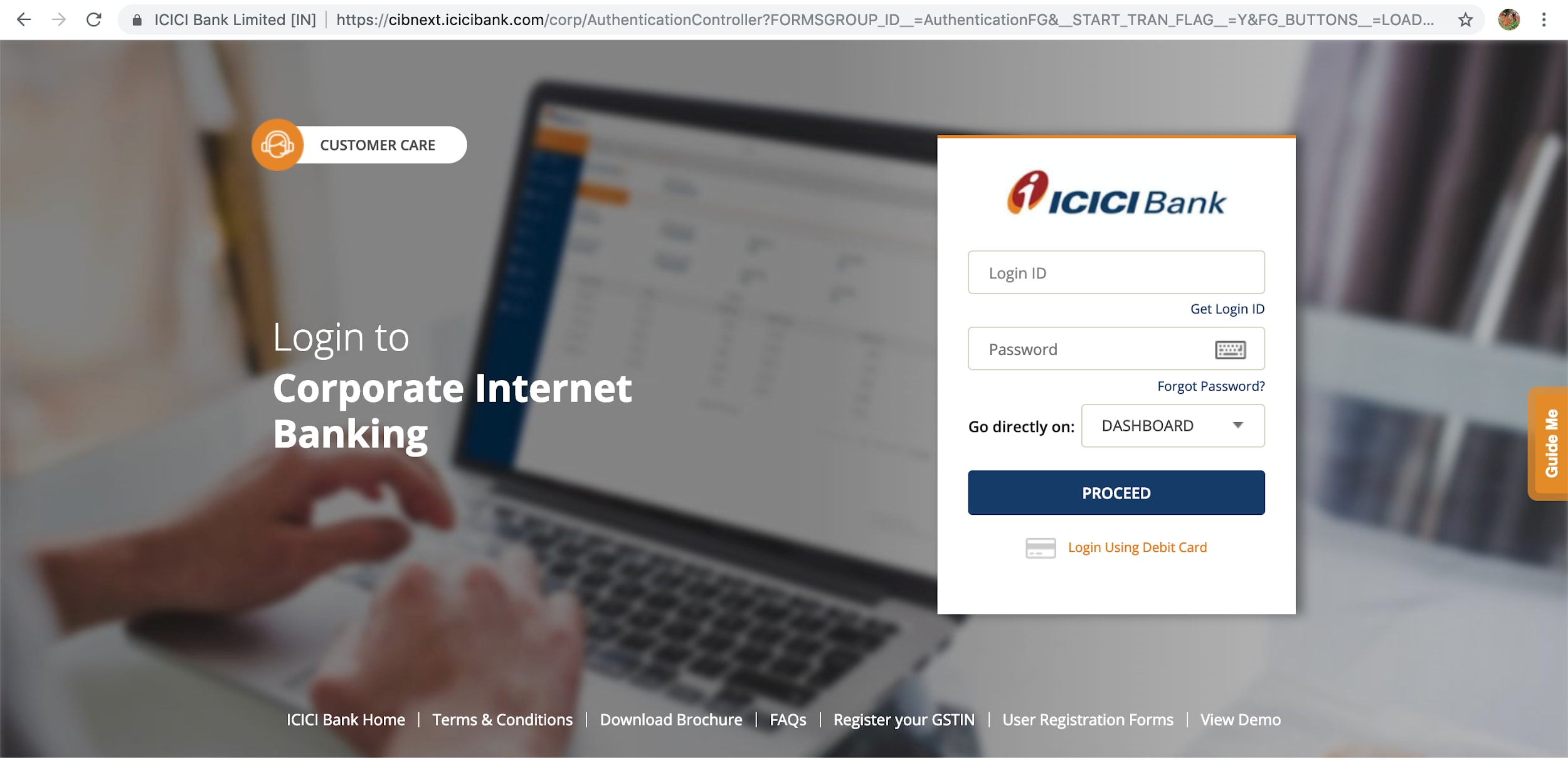 2. On Dashboard click on the PROFILE option located at the left-hand side as the second last option.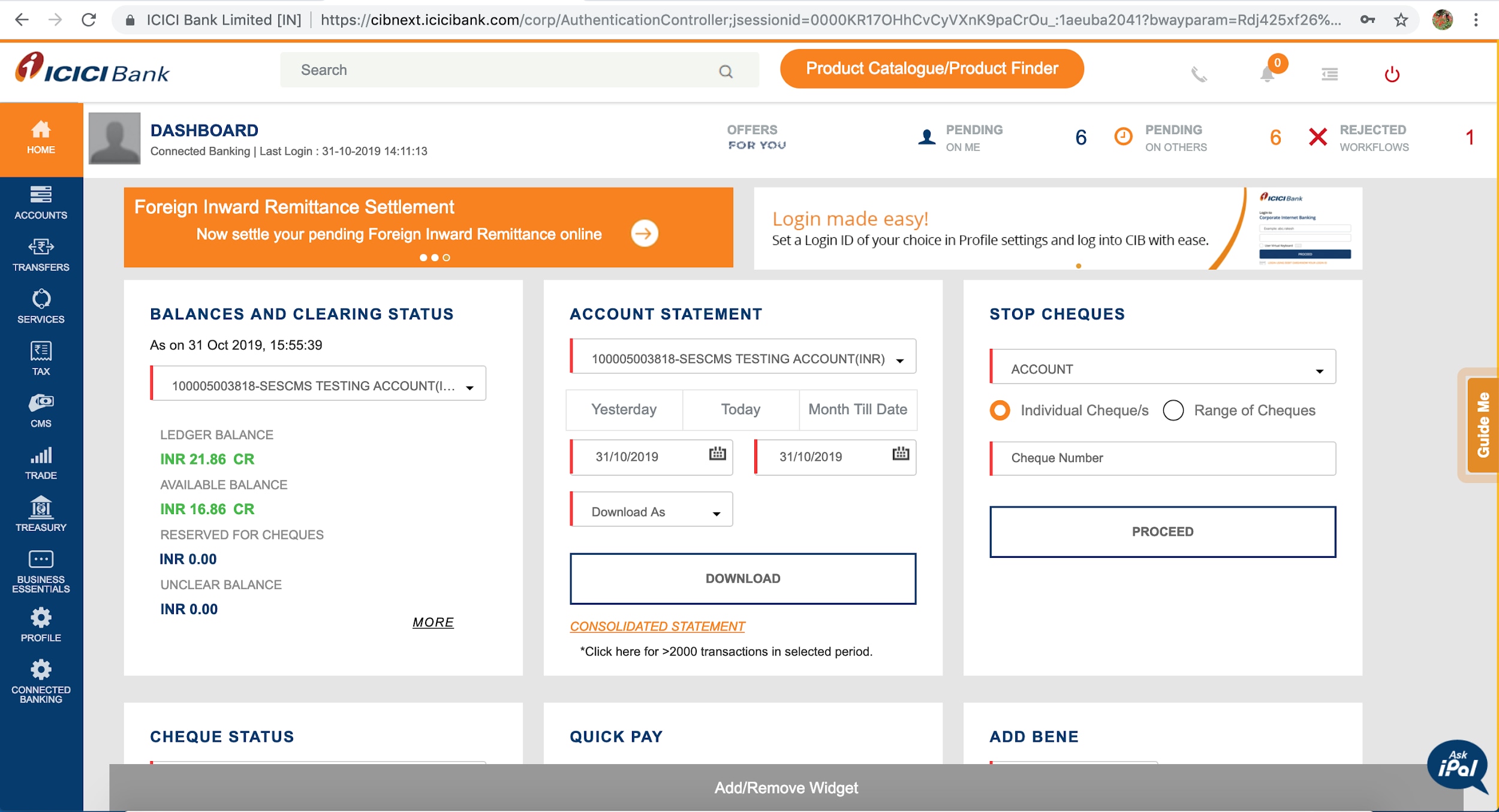 3. A pop-up menu will open. Here click the Personal Details option.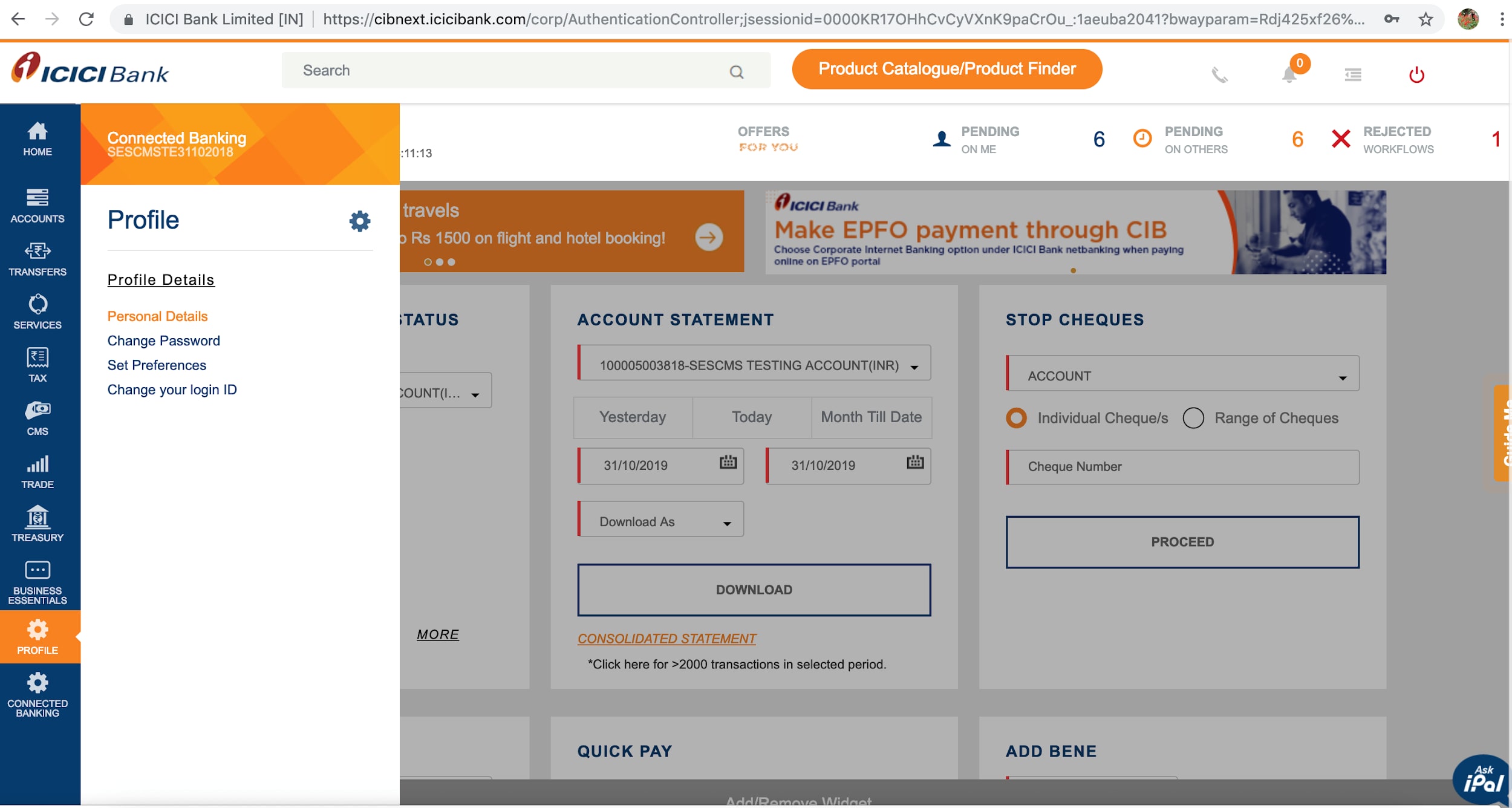 4. On the Personal Details page, you will find your Corporate ID & User ID. Please note down this information for reference.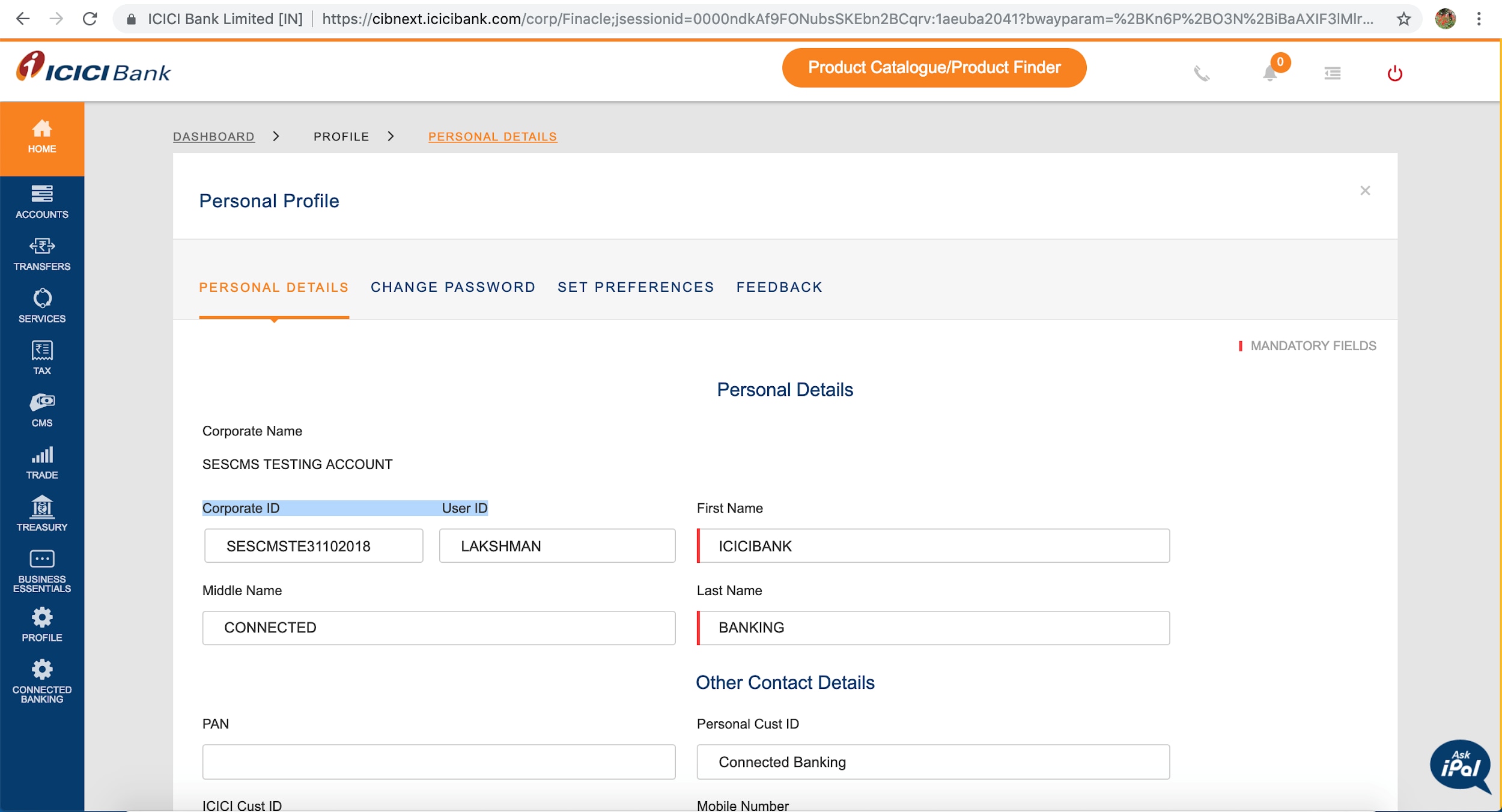 You're all set!
Read on to find out more about connecting your ICICI Bank Business Banking account to QuickBooks.