You may run into this error on the mobile Android or iOS app if the Terms list in QuickBooks has not been populated by default or has been cleared of existing terms.
No terms selected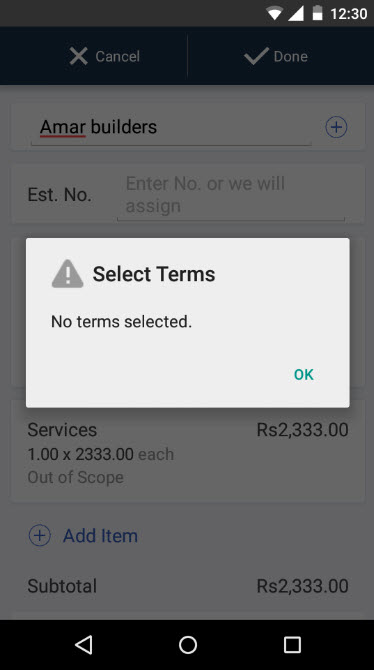 Please sign out of the QuickBooks app on your mobile device and perform the following actions by signing into QuickBooks on your computer browser.
Click the gear icon on the top right and select Company Settings.
Select All Lists.
Create a new term.

Select Terms, then click New.
Enter a name for the term.
Select Due in fixed number of days and enter 0 next to it.
Click Save.

Log out of QuickBooks on your computer.
Thereafter, log back into the app on your mobile device and create an estimate once more. You should no longer receive the error.