Comparison of the expense pie chart in QBO Android mobile app and in QBO web (i.e. when running QuickBooks in your computer browser)
The expense pie chart in the QuickBooks mobile application pulls data from Expense forms only. That is, if expenses have been recorded using the Expense form, they will show up in this pie chart. This also means that an expense form involving an non-expense account, say a current asset account or a fixed asset account will feed into this pie chart as well.
The expense pie chart that shows up on the home page when running QuickBooks in your computer browser picks up transactions if they involve an account of the type expense regardless of the forms that have been used to enter them. For example, cash/credit expenses entered using Expense, Bill, Journal Entry et al will feed into the expense pie chart.
Take a look at the following illustrations comparing expense pie charts for the same file and for the same period on the mobile application and on the web.
The first image below displays a pie chart taken from the QuickBooks Android mobile app. Note the value of the pie chart in the diagram. It is INR 1000.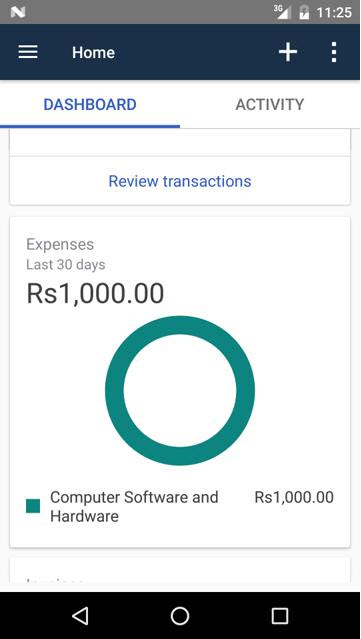 The second image that follows shows the expense pie chart for the same period but the amount is INR 21000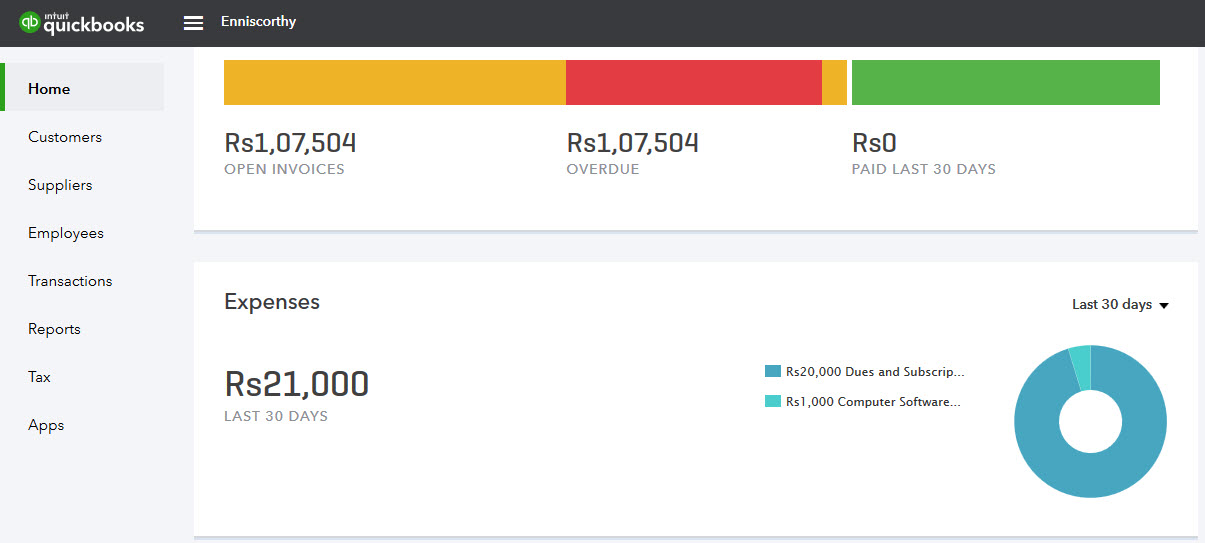 The third image below shows the transaction detail for the pie chart above. Note the transaction types in the report.