Your tax centre has a new look. Do note that this a reorganisation of features already available in QuickBooks. Please follow the list below to see what's changed.
1. To change to a different tax agency, click the arrows pointing to the left or to right in the carousel. Or you could click the dropdown.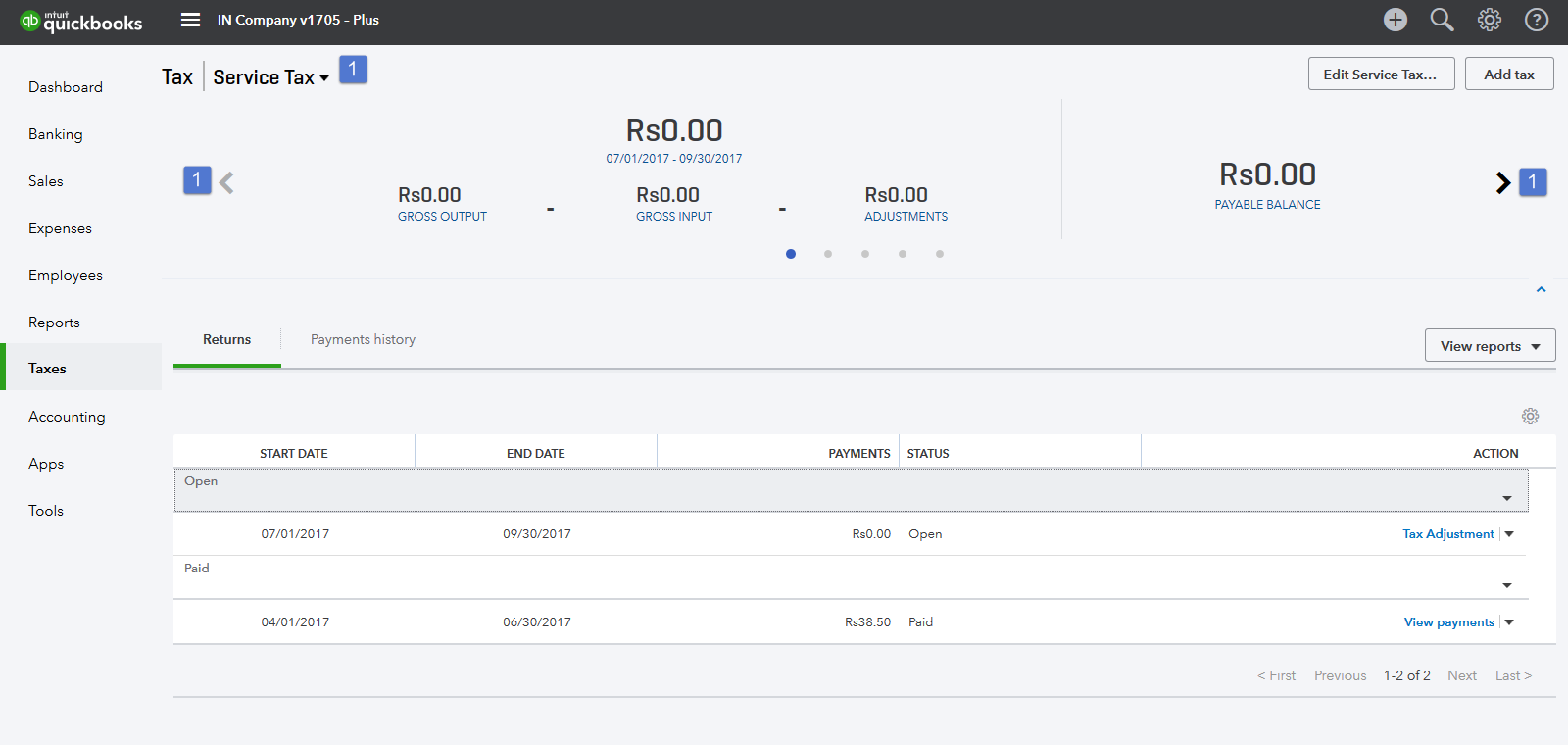 2. To edit Rates and Settings, click the Edit (Tax Agency Name).

3. To add a new tax rate, click the Add tax button.

4. To view tax reports, click the View reports button.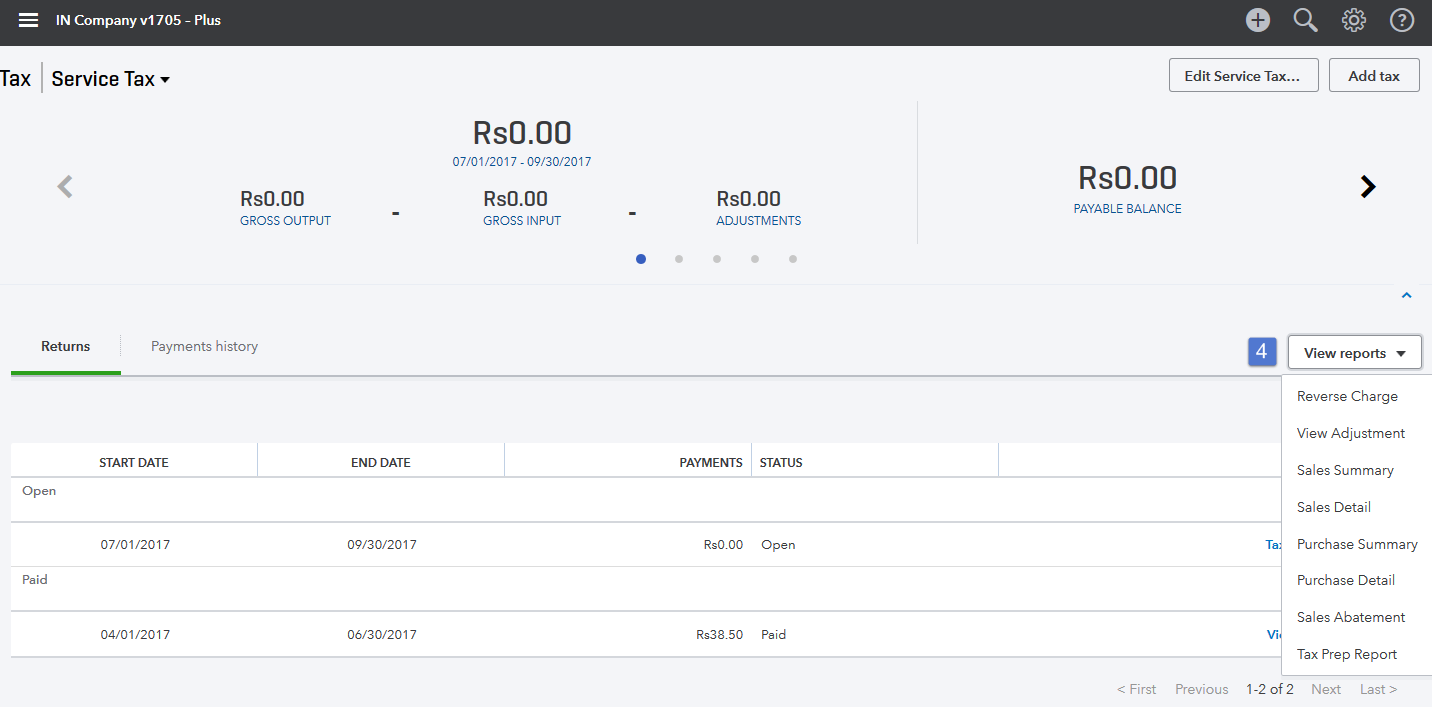 5. To perform a tax adjustment, verify the Start Date and End Date of the payment period, and thereafter, click the Tax Adjustment link in the Action column. Always remember to perform a tax adjustment before adding a Record Payment transaction.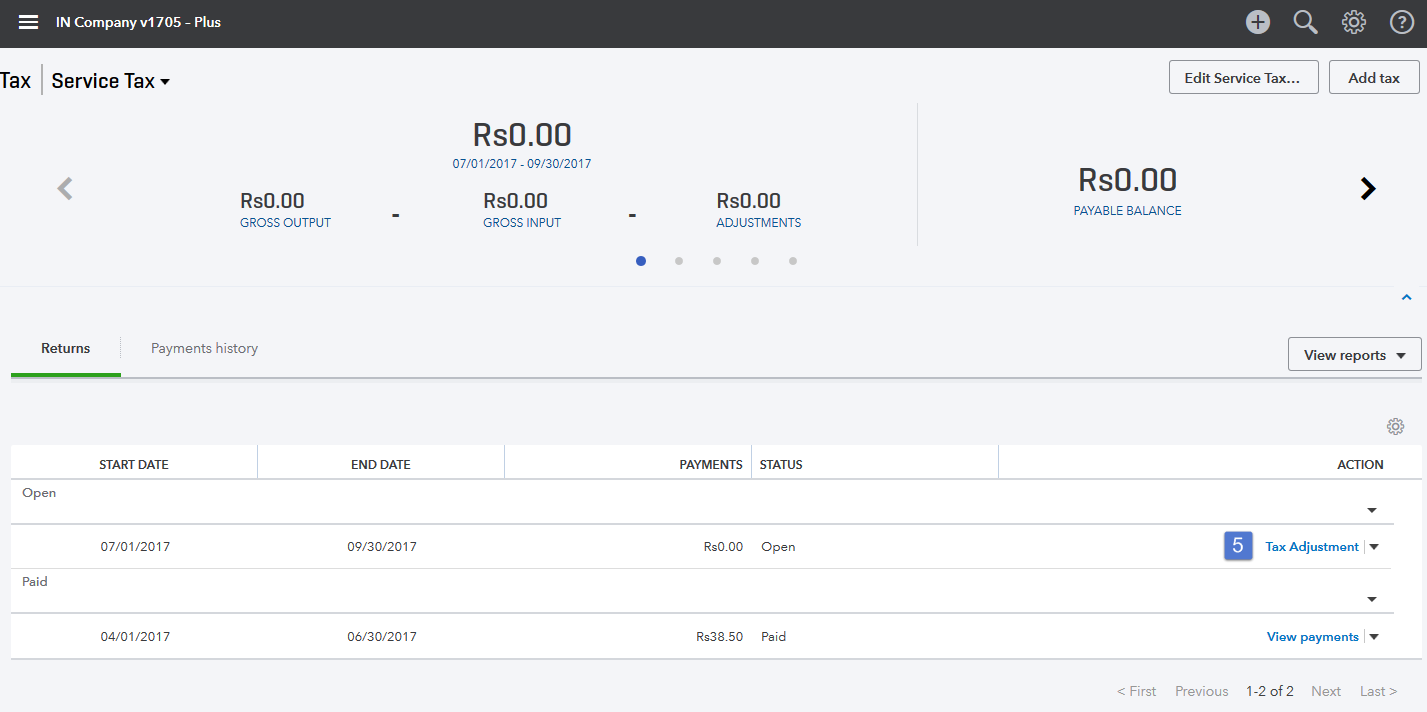 6. To record a payment made towards tax dues, click the dropdown next to Tax Adjustment and select Record payment.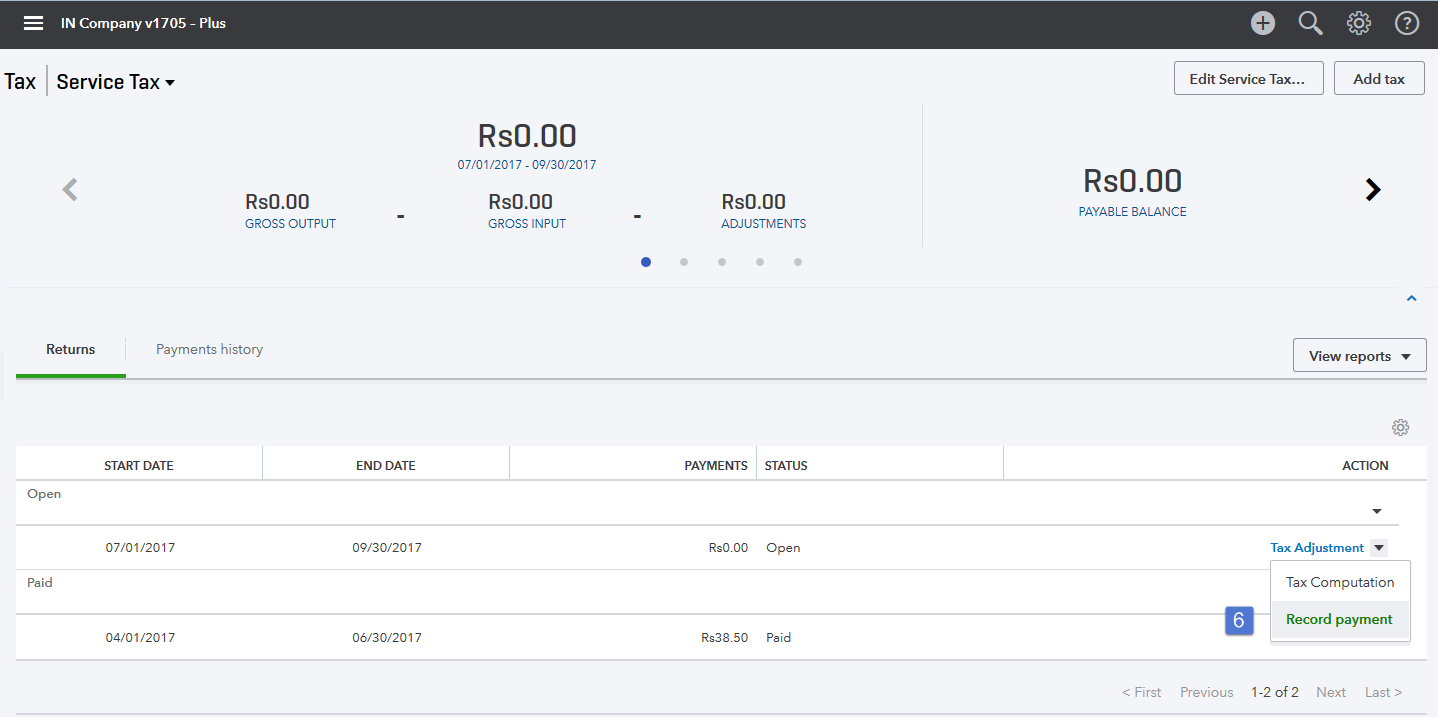 7. To undo a payment, click the Payments history tab, locate the payment that needs to be deleted, click the dropdown against View and select Delete.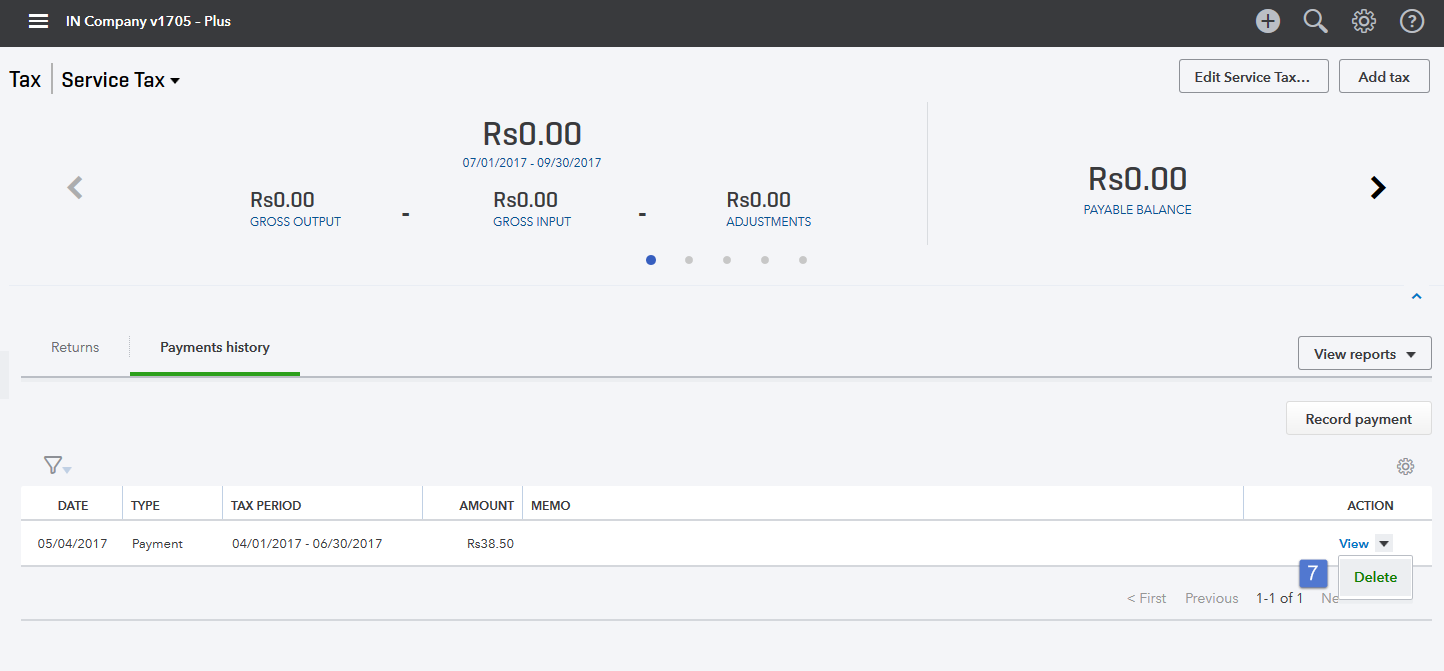 8. To undo a tax adjustment, click the View reports button, select View Adjustment. Click the tax adjustment that you'd like to undo and click the Undo button at the bottom.
9. Interpreting what you see in the new tax centre.
A. The current payment period active in QuickBooks (i.e. for which a tax adjustment/record payment hasn't been done).
B. The equation that represents the net tax payable during the current month. A known issue exists with this equation. It is unable to display the Adjustments made for the payment period although the adjustment(s) is/are factored in to calculate Payable Balance.
C. The Open section displays payment periods for which no payments have been recorded. These are typically the ones where no tax adjustment has been recorded either. The Paid section displays payment periods for which a payment has been recorded. Do note that even if a partial payment has been recorded, the payment period would show in Paid.
D. Improvement! You can record multiple tax payments while being able to view the current payment period.