QuickBooks now has a new Invoices tab (also known as Invoice Tracker) under the Sales section. With the invoice tracker you will be
Able to keep a track of the latest status of the invoice once you send it.
Track receipts that are undeposited and those that have been deposited into your bank account.
Guided to take the required action on the invoice to get paid sooner.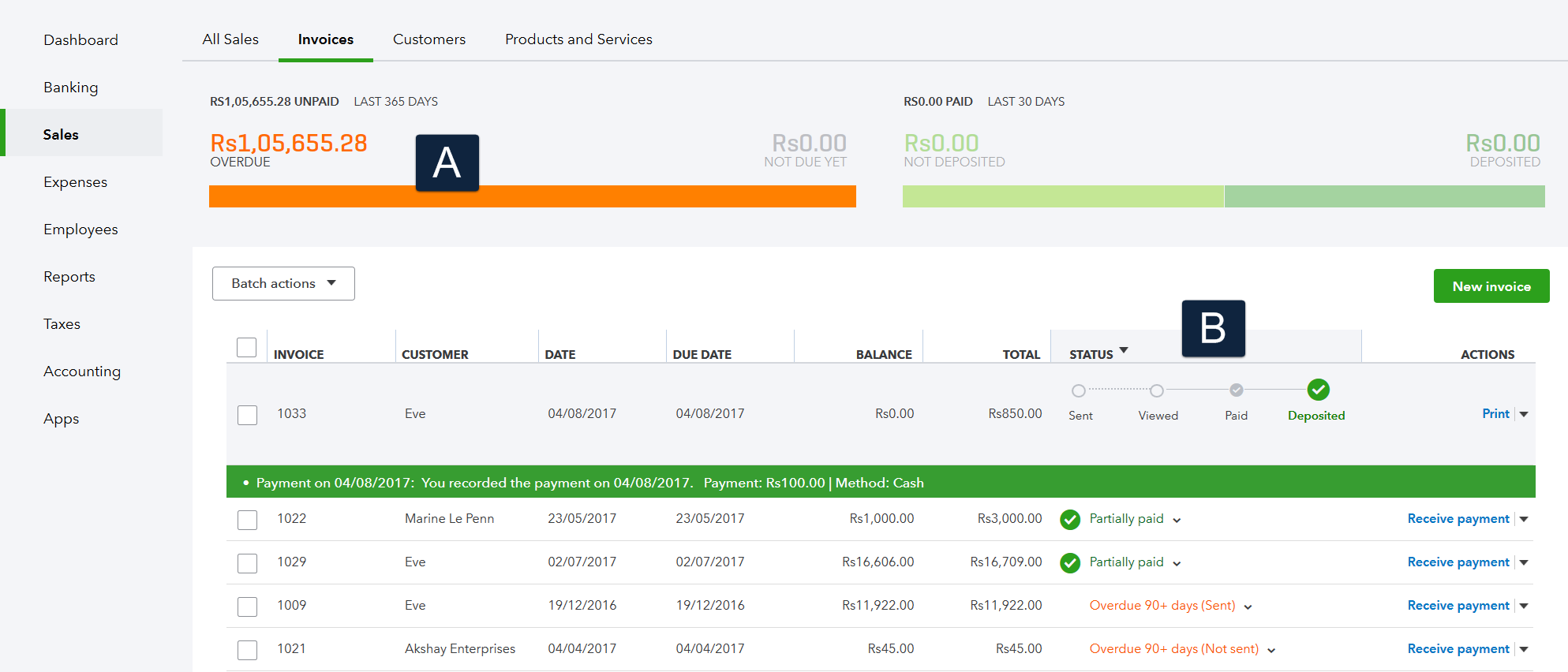 Do note that the invoice tracker pertains to –
Invoices only.
Status of invoices, viz.
See image above for items marked A & B

Money Bar

Tracker Embedded In Every Invoice

Open, Overdue
Sent
Viewed
Paid (Full/Partial)
Deposited (only into an account of the type Bank)
Using Invoice Tracker
Click into the Status column of an invoice to the expand the section and view the tracker.
Click the tracker again to close it.

The tick shows only if the operation mentioned has taken place. For instance, if an invoice has been e-mailed, it will show a tick in Sent. If not, the disc stays shaded.
The tracker shows the latest activity with a green tick.
It can only track invoices, payments and deposits (into a cash/bank account while receiving the payment or from undeposited funds).
Depositing into undeposited funds is NOT considered a deposit.
Payment transaction numbers will NOT be displayed in the tracker.
Clicking a payment will not open it.