This article will brief you on two important changes to your Reports home page (or landing page).
New landing page for reports
The Reports page now has a simple and a fresh new look with easier navigation. All reports are now found on one page - you no longer need to navigate through several report groupings to find a particular report. To access this new landing page, select Reports from the left navigation bar.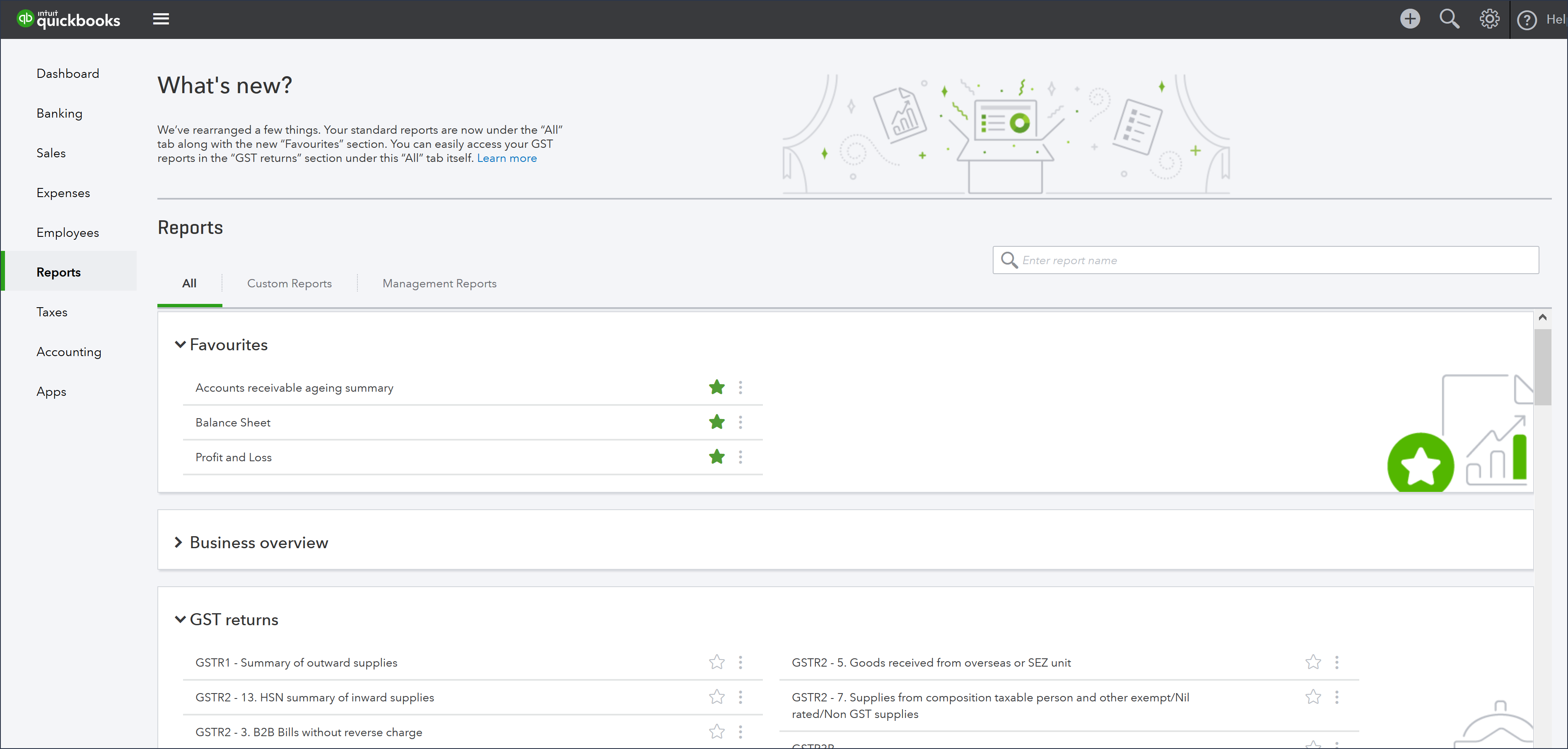 You can now put your favourite reports right on top. "Favourite" your commonly used reports by marking the report with a green star. Favourited reports will always stay on top of the reports page for easy access.
GST Return reports can be accessed on this new Reports page as a new group/category called GST Returns.
Report names are in everyday language (fewer accounting terms!), making it easier for you to understand.
Each report has a short and simple explanation which is hidden until you select the '?'.
Report groupings can be expanded and collapsed, giving you a clean view.
Given below are report groups with changes in titles and constituent reports.
Old Report Group Titles/Sections
New Report Group Titles
Review Sales

*

Sales and customers

**

Manage Tax
Manage tax (Including reports for taxes prior to GST)
Accountant Reports
Accounting reports
GSTR Reports (New)
GST Returns
Business Overview
Business overview
Manage Accounts Receivable
Manage accounts receivable

*

Review Expenses and Purchases
Review expenses and purchases
Manage Accounts Payable
Manage accounts payable
Manage Employees
Manage employees
Manage Products and Inventory

**

Sales and customers
* Some Reports from the old group Review Sales (Terms List, Unbilled Charges, Unbilled Time) have been moved under the Manage account receivable group.
** Some Reports from the old group Manage Products and Inventory (Estimates by customer, Inventory valuation details, Inventory valuation summary, Physical inventory worksheet) have been moved to the Sales and customers group.
Export options are now available within the GSTR1 and GSTR3B reports pages
We have moved the options to Export/Download the GSTR1 and GSTR3B reports. The Export option is now conveniently available within the report.
This now gives you the flexibility to export your GST return reports to JSON, Excel or PDF from one place. (See screenshot for reference)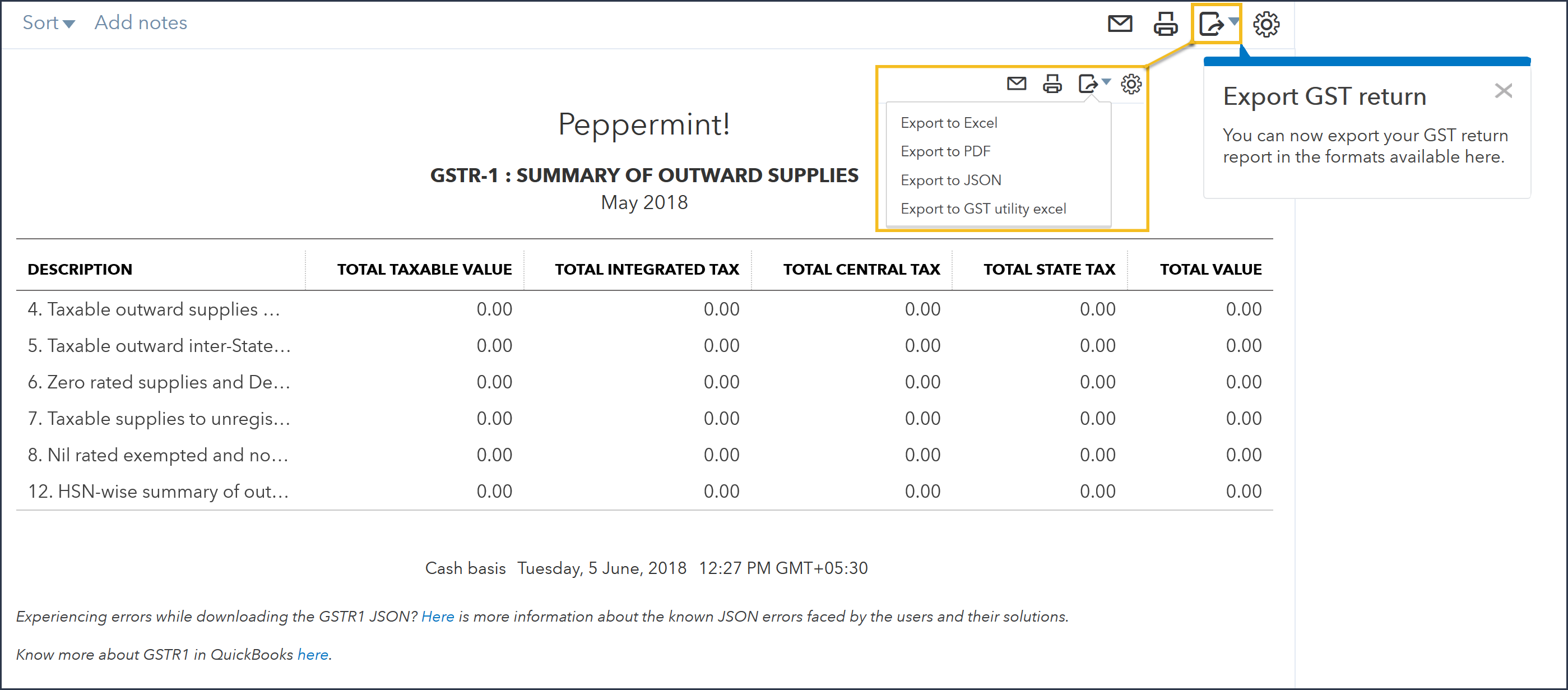 Liked this article? Click Yes below!