Learn the steps in connecting your ANZ bank account to QuickBooks via direct feed.
How to connect to direct feeds for ANZ
Go to Bookkeeping, select Transactions, then select Bank transactions (Take me there).
Select Link account and choose ANZ. If you've already connected an ANZ bank account in the past, you may have a dialogue box appear when you select your ANZ bank account tile, prompting you to Get direct feeds.
Select Get direct bank feeds.
Select your account type and enter your bank account info, then select Next.

Note: To reconnect a Commercial Platinum Visa card account, ensure you are entering the Account Number in the Account Number field. Do not enter the physical card number in this field.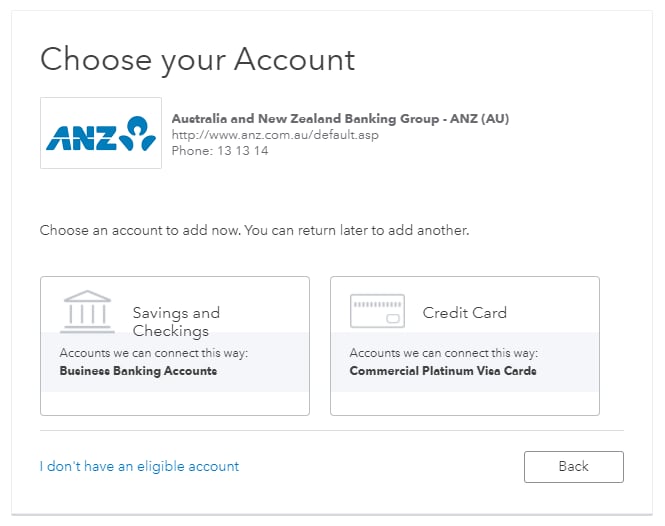 Note: Although QuickBooks states only 'Business Banking Accounts' and 'Platinum Visa Credit Cards' are supported, most ANZ accounts, for both business and personal customers, can be linked to ANZ direct bank feeds. These include loan, transaction, savings, funds management, and credit card accounts.
The only non-supported accounts are: corporate transactive accounts, asset finance products, ANZ smart choice super, and foreign currency accounts.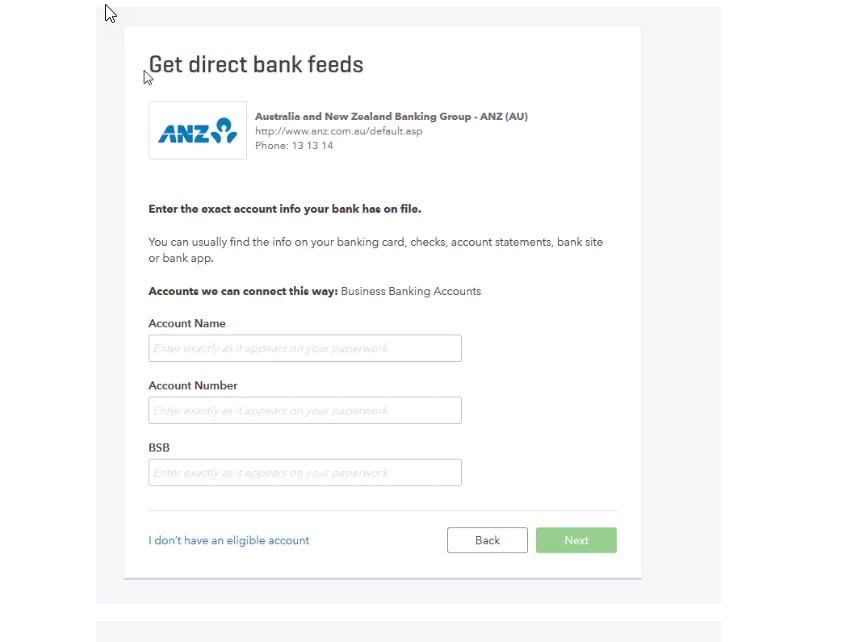 5. Select a QuickBooks account to link your bank account to (or create a new one). Then, select Connect.

6. Select Copy to copy your Unique reference number, then select Continue.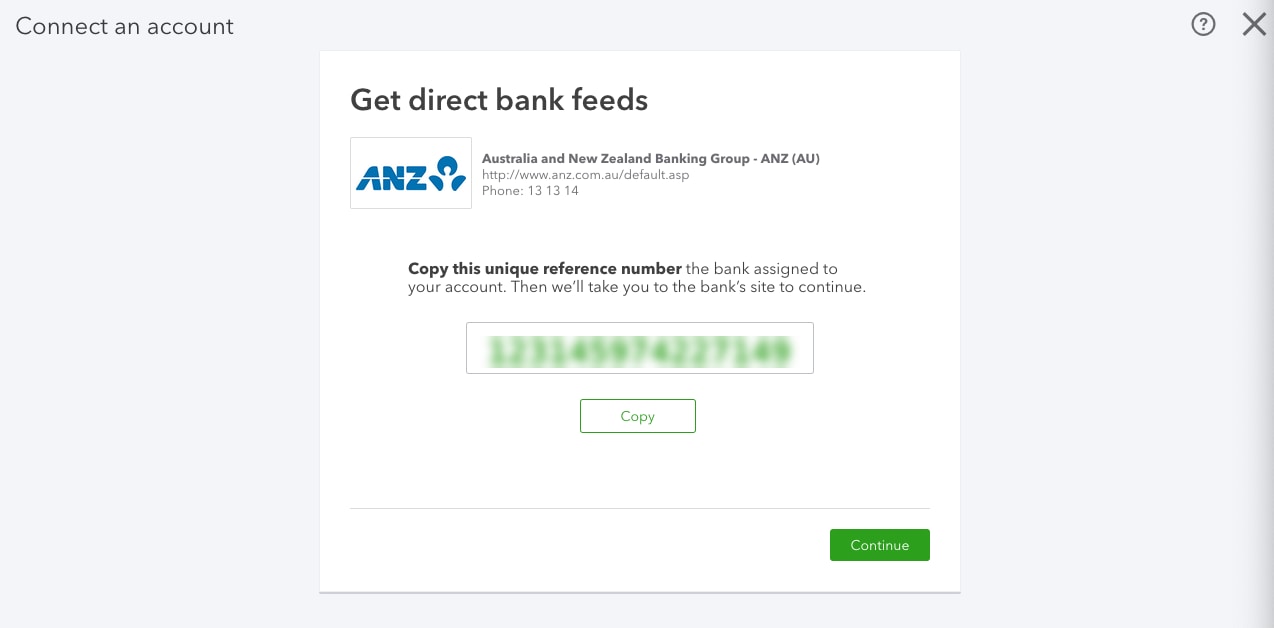 7. Select Go to my bank to travel to the ANZ Internet Banking site.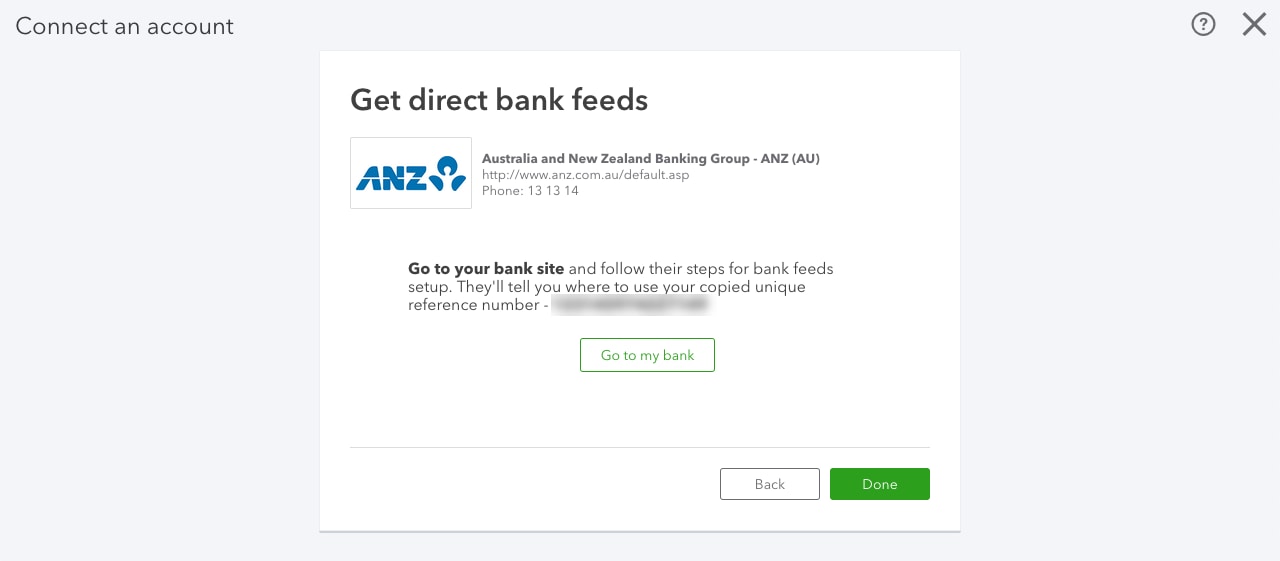 8. Once you log into the ANZ website, select the account you wish to activate direct bank feeds for.
9. Under Manage Bank Feeds, select Activate a new bank feed. Select Intuit QuickBooks.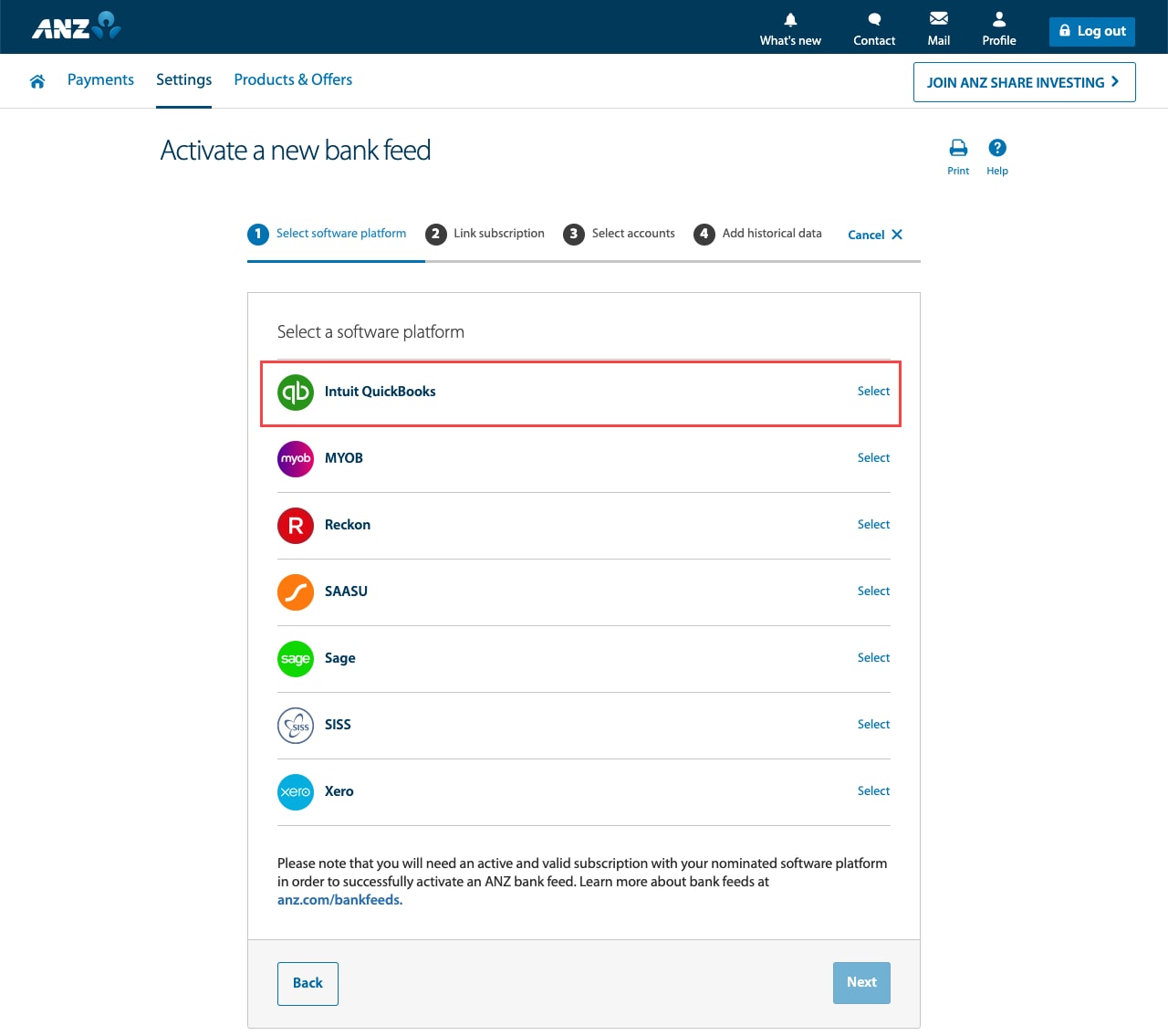 10. In the Company ID text box, paste the code you copied from Step 6, then select Next.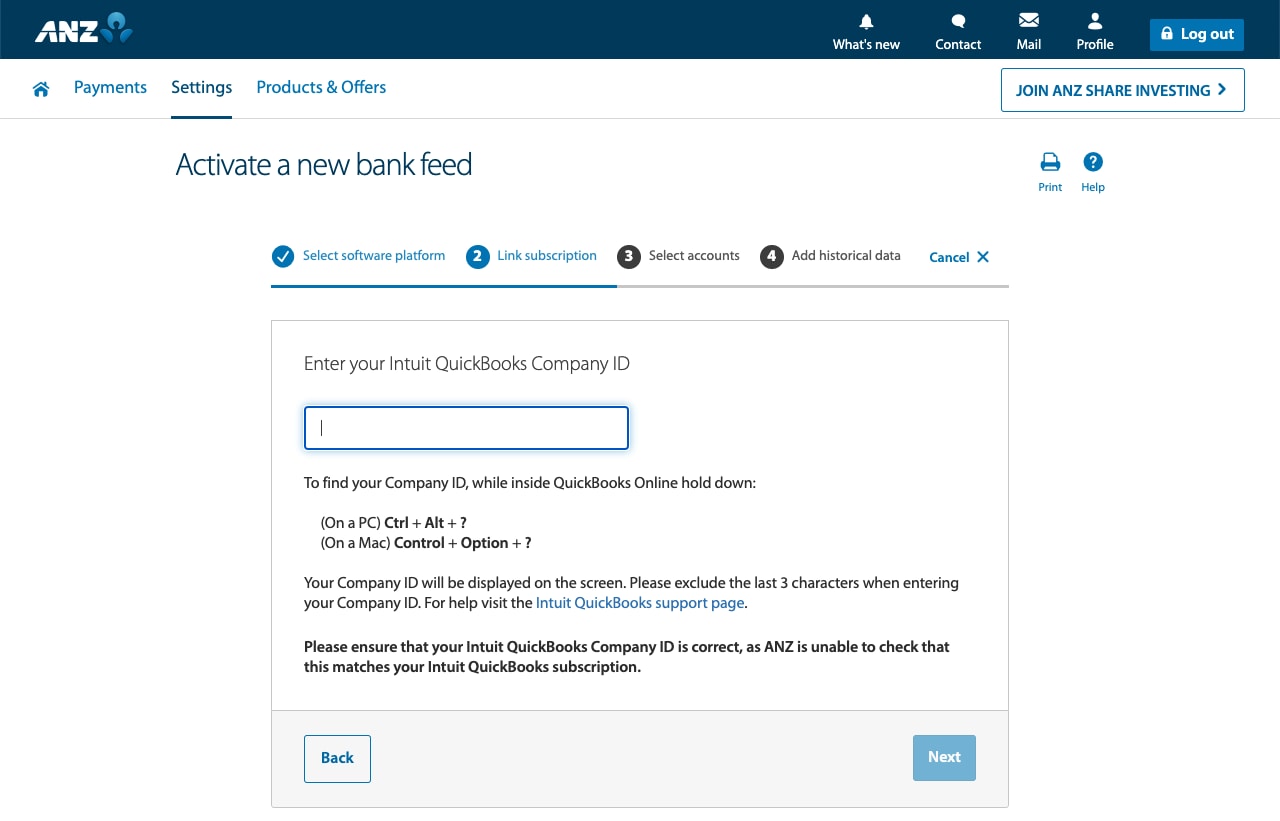 Note: ANZ calls to 'Exclude the last 3 characters when entering your Company ID'. For a successful connection, enter your entire Company ID and do not exclude any digits.
11. Select the account you want to connect with QuickBooks, then select Next.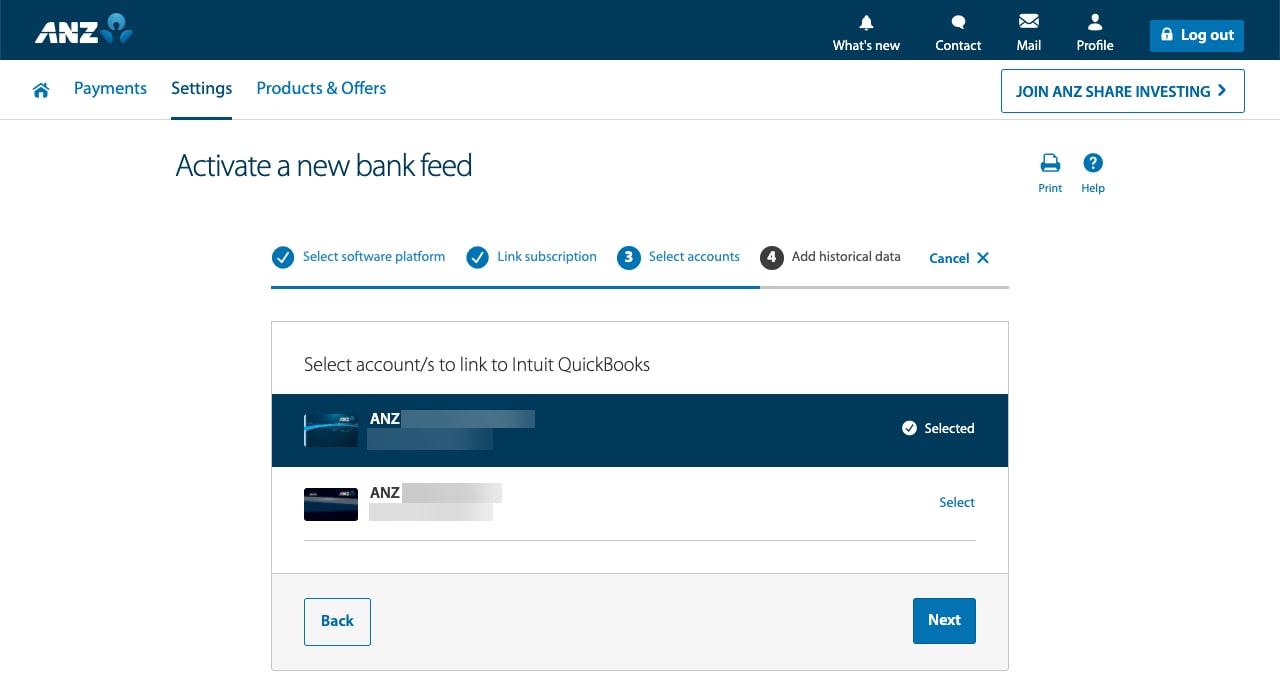 12. On the Review and Confirm screen, check the bank account is correct and select Submit to finish setup.